It's easy to think that "website performance" is just agency talk for how fast your website loads—but in reality, it's about so much more. Here's how we define performance success through four key pillars: Technology, User Experience, Retention & Conversion.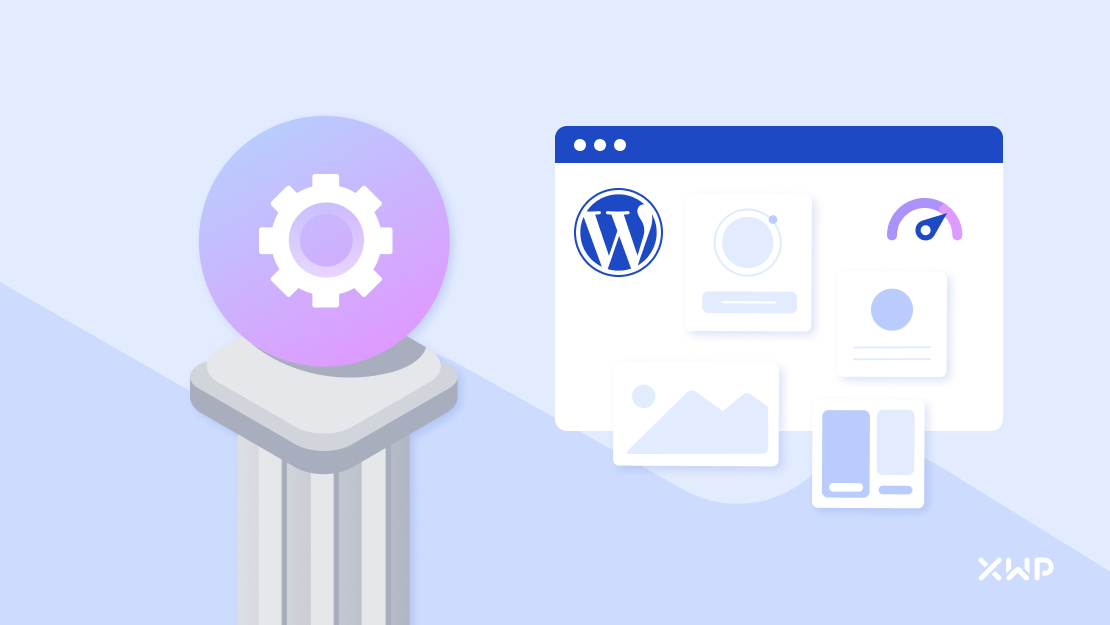 Pillar One: Technology
The technology you use to build your site is the foundation for everything that comes after.
How You Build Your Site
Site owners should constantly test and gather performance data. When you change a piece of tech, add a new feature, or even update an existing plugin, you should always measure your overall performance. That way you can isolate and test the impact of each change.
For some best practices to keep your technology nimble, check out our article "How to Build a Rocket: Best Practices for Better Web Performance"
How You Host Your Site
Where you host your site also has a huge impact on both front and backend performance.
Check what kind of performance-enhancing features your host might offer, like caching or a global CDN. Having these kinds of features with your host can really take the burden off of your internal development team.
How You Maintain Your Site
As you update your site with exciting new features, you still need to account for overall maintenance. Without it, your whole website (including the new functions) will suffer.
We recommend finding a performance-orientated partner to perform regular site maintenance for you. This can include anything from monthly updates and compatibility checks to adding new pages and features.
Think of your site as a garden: If you keep planting new flowers without trimming the grass, they'll never look as pretty as they should. By working with a landscaper (web agency) you can make sure that the tedious lawnmowing is taken care of—allowing you to focus on growing!
How you gather data
No matter what you do to improve performance, if you're not collecting data, you're really not doing anything at all. There are plenty of tools and datasets you can use to gather and understand data to help improve your overall performance.
Find a tool that works for you and your specific needs. Be sure your team is on the same page on what data is being gathered and what tool you're using.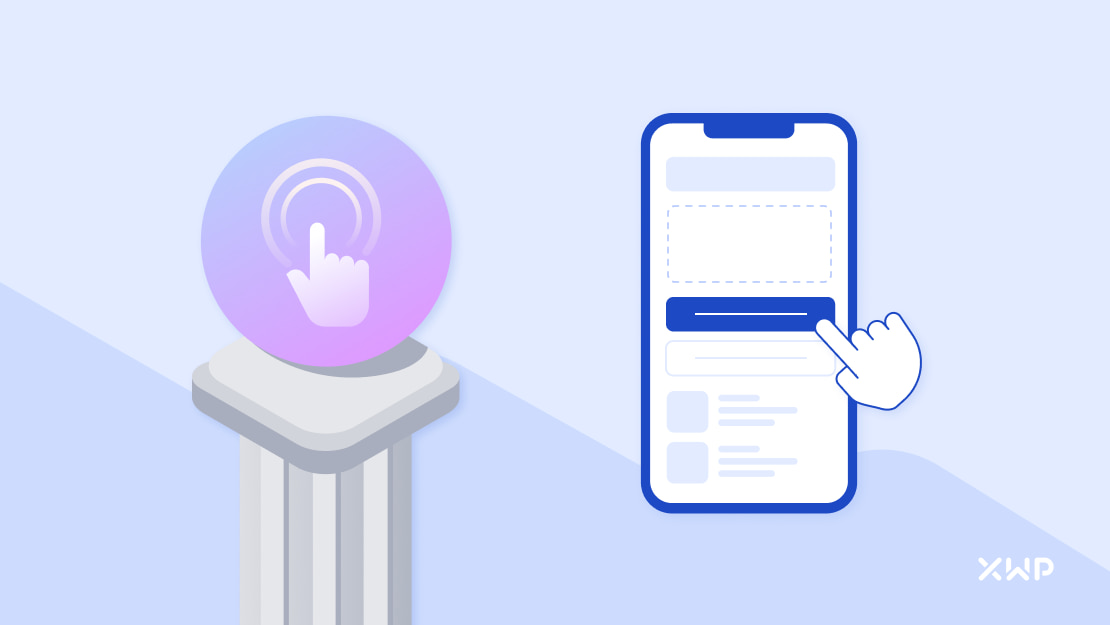 Pillar Two: UX and Usability
The basic goal of UX work is to reduce friction—to make the experience feel as seamless and smooth as possible.
Site Speed
I know, I know. We started this article off by saying how big of a misconception it is that web performance is just speed— but that doesn't mean it's not a part of it.

Page speed is a huge indicator of how happy a user will be on your site. After all, if a page never loads, how can you ever see if it actually converts?
UX Writing
Constantly being marketed to has made users numb to the sales-centric copywriting of days past.

Now users just want the information they're looking for explained clearly and concisely. Try combing through your site and look for ways to improve CTAs, menus, and headers. You'd be surprised at the impact a seemingly tiny change can have.
Learn more in our article 'The Role Performance Plays in User Experience'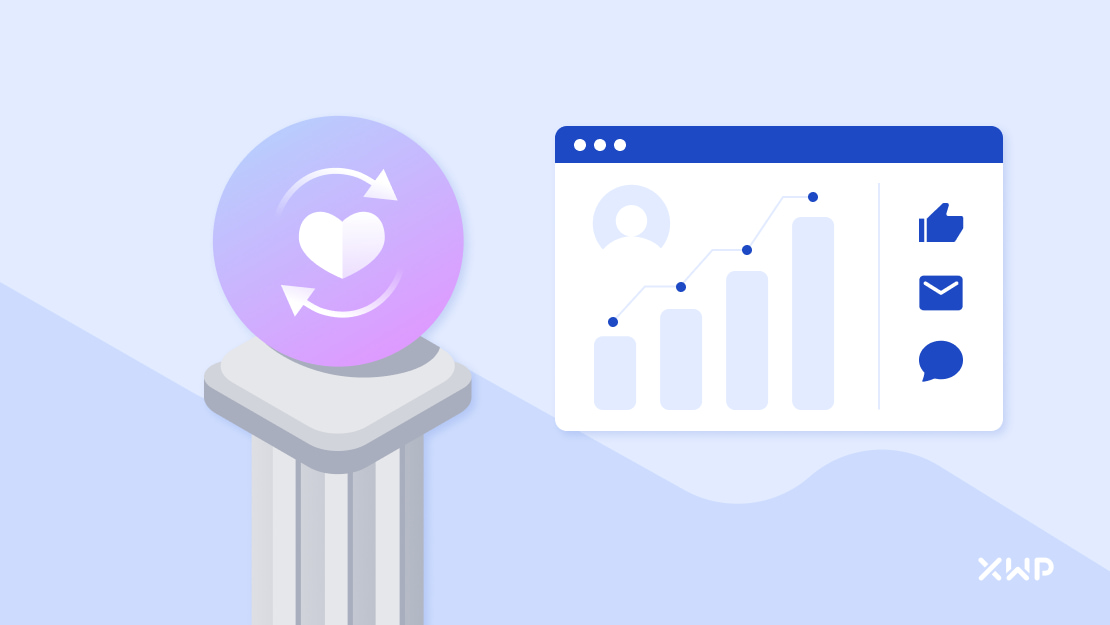 Pillar Three: Conversions
Every pillar of performance is connected, and if users aren't converting, your technology or user experience is probably lacking. So what can you do? Make some changes!

Of course, those changes don't mean anything if you're not…
A.B.T. (Always Be Testing)
We might sound like a broken record… err… corrupted MP3(?) By now, but if you're not testing and collecting data on the changes you make to your site, you're wasting your time.

Make one change to a specific element of your site you've identified as a problem area. Gather some data over the next few weeks and see what effect your change had. Should you stop there? Definitely not. Make another change to see what effect that has compared to the first.
Core Web Vitals & SEO
What Are Google Core Web Vitals?
3 Foundational Steps for Setting a Web Performance Budget
4 Tools to Energize Your Editorial Strategy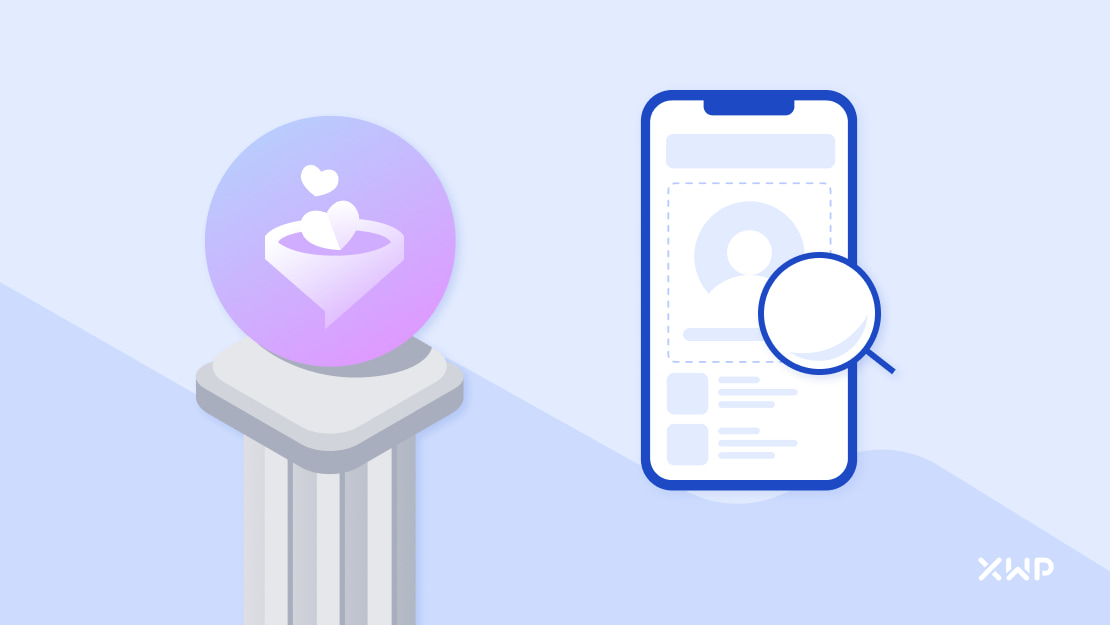 Pillar Four: Retention
Perhaps unsurprisingly, keeping existing customers happy is a lot less expensive than attracting new ones.
A large part of keeping existing customers happy depends on your platform and how it performs, not just when the initial sale gets made, but as customers continue to interact with your business.
Set the expectation for long-term customer success.
Retention and churn are often seen as an issue of platform or service, but in reality, churn can be attributed to something much more simple: attracting the wrong customer.

When you spend your time creating a great user experience, speedy website, testing changes, and collecting data, you attract the right customer to your product. This means less churn and more long-term customer success.
Learn About How We Improved User Onboarding for Page Experience Tooling with Google
Referral Opportunities.
Have an affiliate or referral program? Make sure your customers know! By turning your existing customers into advocates and rewarding them for it, you show that you care about your customer journey. This is an easy way to maintain a pipeline of leads and conversions.
The Breakdown
There's so much more to performance than speed.
We define performance using 4 key categories (or pillars): Technology, User Experience, Conversions & Retention.
Testing, data collection, and analysis are the key to strengthening these pillars and creating a high-performing website.
Every change you make, whether it's to the technology behind your site, the content within it, or the way it functions, should be rigorously tested to ensure you're getting the most out of your work.
By looking at each pillar of performance as part of the whole performance picture, your site will be set up for success.
Performance Case Studies
By applying the principles of the four pillars to our client work, we've been able to achieve some amazing things. Read about them here: