2021 was a year of reflection, recovery and rapid digital transformation, and this year's State of the Word (SOTW) from WordPress co-founder Matt Mullenweg showcased WordPress' important role in how people and organizations communicate online. As a company, XWP was glad to host a watch party for this SOTW and could not be more enthusiastic about the future of the software that powers a full 43% of websites.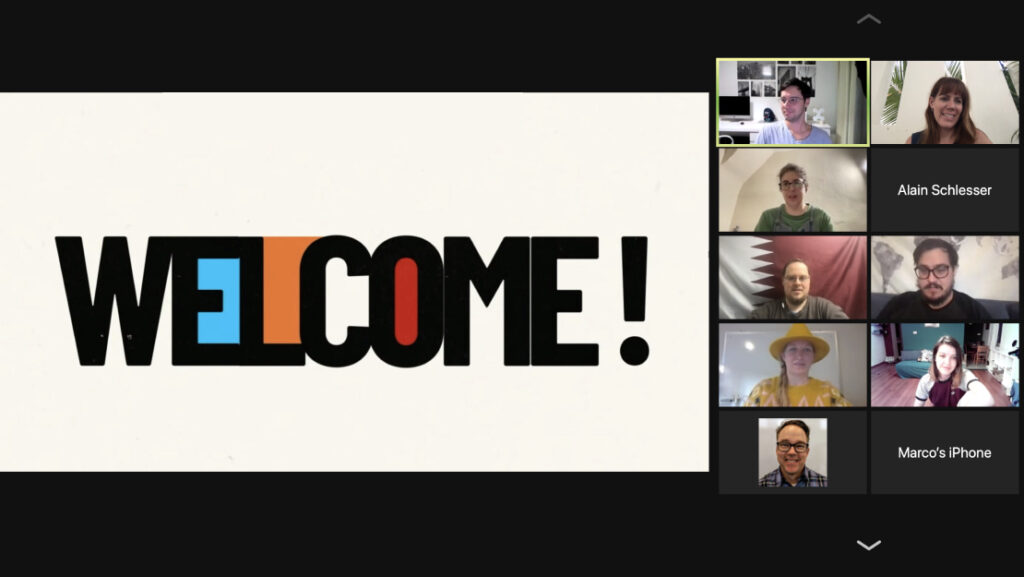 This past year WordPress had the most downloads ever, and adoption shows no signs of slowing as we look forward to 2022. Here are some of the highlights from the December 14th, 2021 SOTW as we look back on 2021 and forward to what we can expect for WordPress in the new year as we anticipate versions 5.9 and beyond.
2021: Reflection & Recovery
2021 saw WordPress moving forward rapidly on numerous fronts, even as the world wrestles with new social and working realities out of the global pandemic and breakneck pace of digital adoption and transition to remote work.
WordPress version 6.0 is of course highly anticipated, and development of 5.9 has been ongoing since June 30th following the release of versions 5.7 and 5.8. The 5.9 release was scheduled for this year but has been delayed until January 2021. Per Matt, the team was "so close, but we decided to turn around… Better to be a live donkey than a dead lion."
Here are some major highlights for the year as we close out 2021:
Core Committers
WordPress added eight new core committers to work on the core and themes. Theme development, we'll see, is top of mind as we move toward full-site editing and Gutenberg-first Block themes. As of this writing, 30 fully customizable Block Themes already exist, with many more to come.
Security
Over thirty people contributed to security patching and closed 71% of reports as not applicable, with 5.6% duplicate reports. More about WordPress security in general is available here.
Diversity Speaker Support
This was called out as an area of expansion for the project. In 2021 the WordPress Diverse Speaker Training Group expanded to three programs: Diverse Speaker Program, Allyship Program and Diverse Speaker Support Program. This year the group participated in 25 events with 135 participants across 66 cities and 16 countries. The group posted a report for the year, and these developments can be tracked via #WPDiversity.
OpenVerse Content
OpenVerse launched at wordpress.org/openverse, which brings public domain images and other media directly into WordPress. Previously branded as "CC Search," this new tool empowers content creators with a library of media for their projects on WordPress and beyond.
The WordPress community has long advocated for a repository with GPL-compatible images, and it's time to listen to that need. CC Search, a CC0 (Creative Commons Zero) image search engine, is joining the WordPress project with over 500 million openly licensed and public domain images discoverable from over 50 sources, audio and video soon to come.

Matt Mullenweg, WordPress Co-Founder (ma.tt)
Education Resources
The resource hub site learn.wordpress.org hosted 73 workshops, 70 lesson plans and 186 social learning spaces. These resources are invaluable to the community and help introduce new generations of WordPress users to the greatest content management system in the world, a subject of discussion during the SOTW's Q&A session.
Multi-Lingual (Polyglots)
The WordPress Translators Team has 15,900 active translators working in 71 languages to translate WordPress using GlotPress.
2022 and Beyond: Enough Cowbell. More Gutenberg!
We can anticipate up to four version releases in 2022. These will push WordPress further toward total adoption of Gutenberg and the Blocks system of development, beyond even posts and pages and toward Full Site Editing. In the forthcoming 5.9 user can anticipate post and page block templates with controls for dimension, scale and duotone filters.
With Full Site Editing, "no-code" and "low-code" users will be able to directly edit their logo, manage block spacing with a single control, deploy flexible layouts, create headers and footers, lean on an integrated pattern directory and more. These tools make it easier to manage the site without needing to depend on a technical team to do basic changes to your site.
Twenty Twenty Two, the new default theme, will ship with 5.9. It will use all of the new design tools, Blocks and themes.json and so should serve as a great demo of what the new developments can do.
The Four Phases of Gutenberg
2018: Easier Editing
Users are introduced to the Block Editor and Gutenberg editing within the Post Block.
2019-22: Customization
Users are able to edit outside the Post Box. Patterns and hundreds, possibly thousands of Block Themes will become the WordPress standard. (WooCommerce will also move heavily toward Gutenberg in 2022). We are in this phase as we speak.
2023 and Beyond: Real-Time Collaboration
Users will be able to edit within WordPress like they do now in Google Docs (e.g. when someone else is editing, you see their changes in real time). We are asked to imagine everything in WordPress updating immediately as other people edit, meaning no more version conflicts.
WordCamps Are Back… Offline
Sometimes it's good when WordPress goes offline, as was the case with WordCamp Sevilla, Spain which took place in December 2021. This is the first in-person WordCamp in 21 months and featured 17 speakers, with 101 participants in attendance. WordCamp US 2022 is planned for San Diego, California this coming September. As usual, XWP will be there in full force.
Five for the Future: Contribute to WordPress
WordPress belongs to everyone, and anyone can contribute. Those who benefit from it should give back if they can, and "Five for the Future" is a driving philosophy behind how organizations should support.
When a company benefits from WordPress… and puts back into the core… it ensures there's something left for the future of WordPress… What's gotten us this far is the spirit of participation, epitomized in Five for the Future. Whatever you get from WordPress, take 5% of that and put it into the commons. Instead of a tragedy of the commons, WordPress has an abundance of the commons. The more people who use it, the better it gets… What we create together is a freedom that requires the diligent effort of all the people who put in their free time and hard earned talents into this thing we were creating together. WordPress cannot be written by one person or even one company. Everything is the result of everyone who has contributed to it.

Matt Mullenweg, SOTW 2021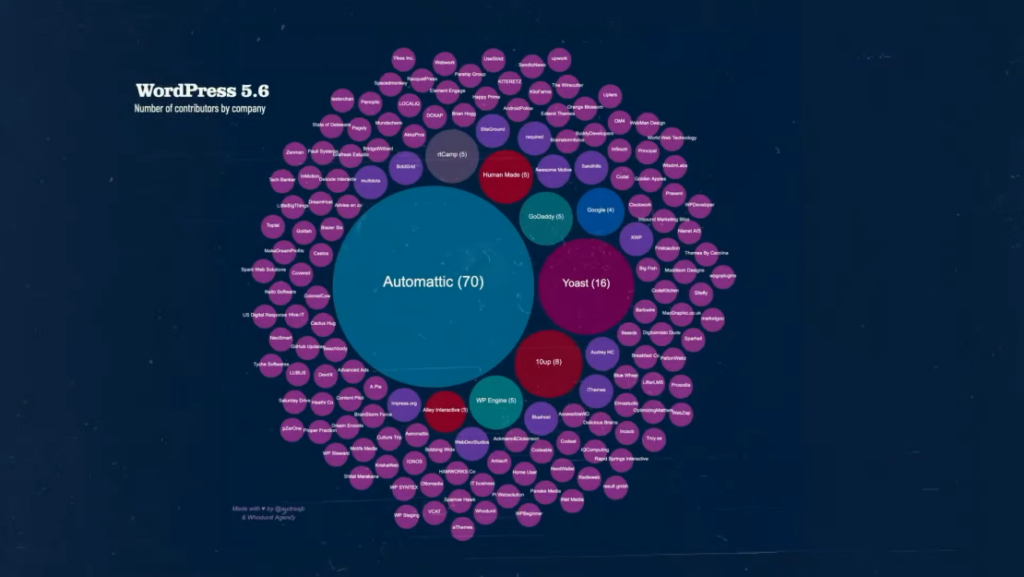 Beyond the need for engineers to engage with WordPress Core, Matt encourages creators to help refresh the commons with contributions of patterns, block themes, styles and OpenVerse content including images and audio.
The ways to give back to WordPress are innumerable, and the community welcomes participation and feedback. #ilovewp is the hashtag for testimonials about how WordPress and the community has influenced you. XWP Alum Topher DeRosia runs heropress.com, which further chronicles people's WordPress stories.
What's Next? XWP Contributes to WordPress Core Performance
As of December, 2021 XWP is contributing five performance engineers to WordPress Core Performance. These WordPress Developers will work part-time on Core Performance and so drive forward XWP's mission to make the web a better place. XWP is a performance-driven agency, so we're excited to bring our skills and passion for high-powered WordPress to this project.

Interested in joining a global team of WordPress developers to help make WordPress, and the web, better? Visit our careers page and learn more.