We're excited to announce XWP is contributing five performance engineers to WordPress Core Performance. These WordPress Developers will work part-time on Core Performance and so drive forward XWP's mission to make the web a better place. XWP has aimed to increase our contribution since the beginning of the community's initiative, so we're happy to report this expansion began in December 2021.
XWP's Core Performance Team
Each of the five engineers on XWP's Core Performance Team will join a specific focus area to contribute. The group will collaborate and monitor each area of focus to determine how the team can best support the project.
The team will then work with our internal Project Manager and Product Owner to prioritize where we can have the biggest impact. This might mean the team works on a single feature at once or works concurrently on multiple features. As with all our work, the team will involve other XWP engineers to contribute their experience, give feedback on work completed and conduct code reviews on pull requests as needed.
XWP's Purpose & WordPress Core Performance
Performance for WordPress is one of our top priorities at XWP and is among our favorite things to do. Why? Because high-performing WordPress websites mean happier clients and users.
That is why this initiative will activate the Core Performance Team to improve front-end page speeds and the perceived experiences of loading content. From this work, any site owner can begin to consider the other aspects of their website performance needs.
Three Keys Reasons XWP Decided to Contribute to WordPress Core Performance

Performance is part of our DNA. When an engineer joins XWP, their onboarding includes learning all about how to improve front-end performance. As a result, we have a team of performance-minded people who want to make the web faster. Now that we have this support, we want to share resources with the WordPress community.
We obsess over our customers' performance to understand how their technology can impact the bottom line. For example, we are able to reduce server bills for our clients (who choose an unmanaged hosting solution). In October of 2021 we helped a client reduce their AWS hosting bill from over $3,800 a month to under $600, a savings of nearly $40,000 a year.
We think this is really good for the WordPress ecosystem.
Beyond the external benefits, this initiative also directly impacts our organization. In particular, we know many of the best WordPress engineers share our deep commitment to improve the world's greatest CMS. So our hope is projects such as this will inspire elite engineers to join our growing team. XWP features a remote work culture, an earnest dedication to building a better web, above market salaries irrespective of location and a truly exceptional roster of major clients. 
We are hiring! At time of writing (December 2021) XWP has a group of eleven people who contribute part-time to WordPress Core and related open source initiatives, and we intend to grow that number.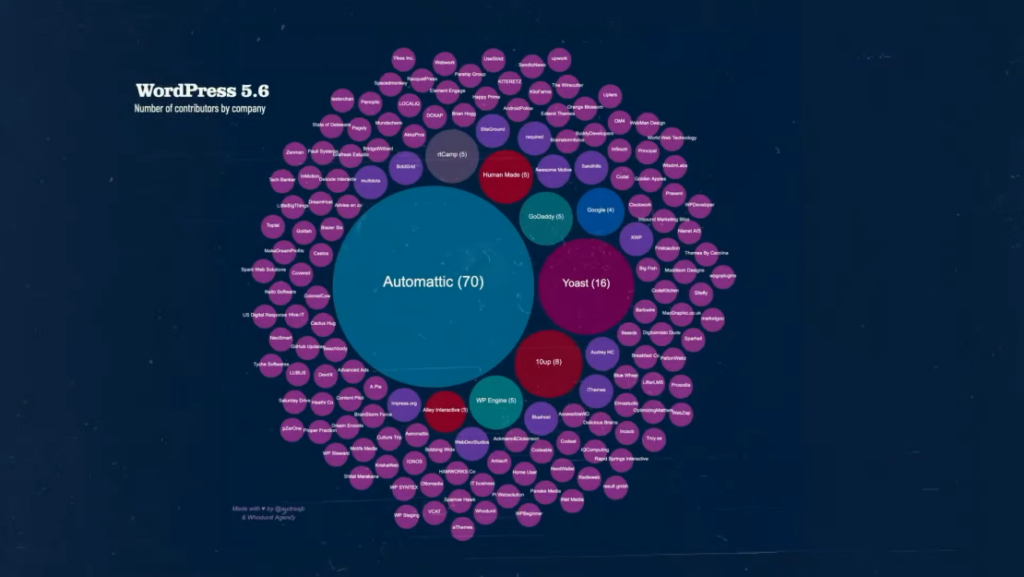 Learn More & Apply
To learn more about XWP's insights into performance, consider this blog post from our CTO Derek Herman: Why Performance and PWAs Should Be On Your Roadmap.
And if you're interested in joining a team that makes WordPress fly through meaningful contributions to Core Performance, look at our career opportunities and apply today.