Australian FinTech company OFX is one of the leading names in exchange technology. In this episode, their Head of Marketing Sebastian Pertosi joins our host Amit Sion to discuss the importance of simplicity, moving from Sitecore to WordPress, and working with our hosting partner, Pantheon.
Learn More About Our Work With OFX:
Transcript:
Amit
Exchanging money is complicated, and you always worry about how much money you lose on transfers. How do you know you're getting a fair exchange and your currency?

Well, for over 20 years, OFX has been the leader in making this process accessible to everyone through an easy-to-use service supported by technology and is the standard for cloud-based APIs for exchanging financial data internationally.

They offer transfers in more than 50 currencies, they're listed on the stock exchange, and now it's time for them to innovate beyond their product, and for their website, too, with a migration from Sitecore to WordPress.

Welcome XWP with hosting partner Pantheon. Tonight, we've got the pleasure of having the Head of Marketing of OFX Sebastian Pertosi join us. Good evening, and welcome to the XWP Tonight Show.
Amit
Evening, Sebastian. Welcome to the show.
Sebastian
Good evening. Thank you for having me, this is a great honor to be here with you Amit.
Amit
Likewise. Sebastian, to begin with, the goal of OFX is really to simplify financial exchange tech for your customers. How does that translate into you need to simplify the technology of your website for your own team?
Sebastian
Yeah, so as you said, we aim to make transfers as easy as possible, so when it comes to our team, it means that our platforms need to be able to support constantly being evolved, updated, and optimized to help us help our clients.

And so, in particular, on our public site, it means that we need to be able to make changes at speed and scale, run A/B tests deliver those optimizations quickly—so that both OFX and the client can see those benefits as soon as possible. So that's how we really rely on technology and our platforms to help us deliver that better client experience as quickly as we can.
Amit
And this is what drove the initiation of this project, right? To move from Sitecore, which you were dealing with before, and move to WordPress, how would you say that experience has been, comparing Sitecore to WordPress?
Sebastian
So we found that Sitecore is a very sophisticated kind of 'all-in-one' type marketing platform, and when it was first brought into the business there was a very different use case for what we have now.

And so, what kicked us off was that we just weren't using a lot of the features and functionality that Sitecore has. That there was a lot of redundant effort that was going into managing a platform where we just were only using 15% or 20% of the features and functionality.

So the decision to move to WordPress: Obviously, it's a much leaner platform that really enabled us to focus on building just the website without worrying about the other parts of the platform that we just weren't using, or having to manage other parts of the platform that we just weren't using— because we weren't really set up to manage the whole thing. We needed something that really delivered just a website, not all of the other things that were bolted onto it as well.

So, while Sitecore is a great platform, and it has its place, for us as a business our needs had changed. We really just needed to focus on building a fantastic website that was really easy to optimize, maintain, and update without having to worry about significant sort of operational overhead to keep it running.
Amit
And that brings it right back to that first word right 'simplifying it'. You're simplifying it for your team and how you use and manage it long-term. It's not just about that first project. It's about how is it going to run as part of OFX, and how are you going to keep running your operation of the project. Now that you are in WordPress, looking at it reflectively, what are perhaps three things that are fixes gained by moving?
Sebastian
So I think the one thing definitely is just simplification of everything related to the website.

When I say 'simplification', I mean, the simplification of even running and maintaining the website. So whether it's, you know, updating content, managing the platform and making code changes, or doing deployments, or whatever it might be, because we've taken that simple-first approach to maintaining the platform. It means that pushing things out to market, optimizing, giving clients new experiences have all just become so much quicker, driving that efficiency really by simplifying everything down.

Things like partnering with you guys externally to provide our specialist WordPress resources, or partnering with Pantheon to do our hosting, have been main things that have really driven efficiency for us.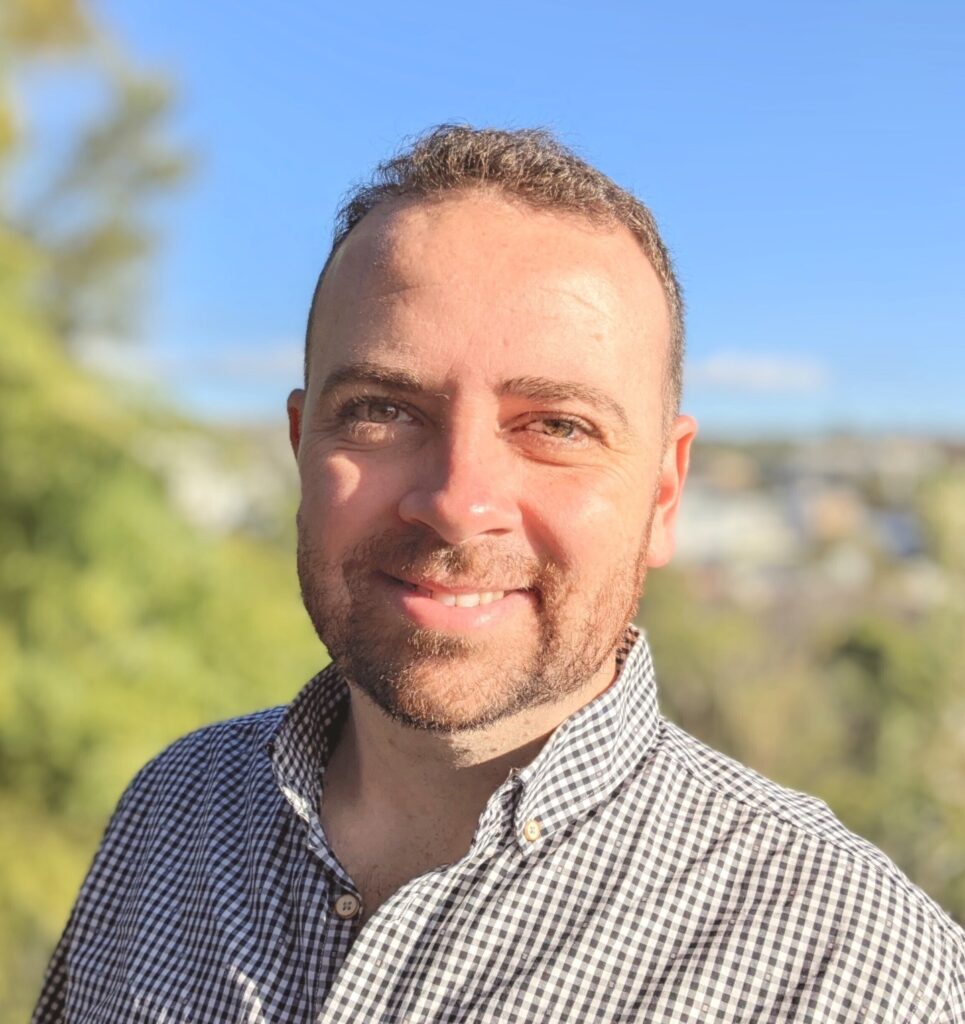 "Things like partnering with you guys externally to provide our specialist WordPress resources, or partnering with Pantheon to do our hosting, have been main things that have really driven efficiency for us."

Sebastian Pertosi, Head of Marketing, OFX
I think probably the other key thing that we've taken away since we moved to WordPress is probably flexibility. It's very hard to keep it simple. But obviously, now that we have kept it sort of quite simple under the hood, it means that when we want to add new features, or update things, it's not a bigger than Ben-Hur project. We can actually do things quite modularly, and add features and functions by just bolting them on as opposed to having to make foundational changes.
Amit
I love that it really sounds like not only is it simpler, but you've really taken more ownership of the site, right? Like there's not this fear of, I don't want to touch it, because I might break it.
Sebastian
Yeah, exactly. It's meant that we can really empower the teams. Part of that simplification was even roles and permissions inside the platform and that type of thing. So we've really empowered the team to go, you know, what, here's your section of the website, you can look after, you know, blog posts, or daily commentary or whatever it is. And then the team can just go in and do whatever they want. We know that the guardrails are in place that they're not going to break things or they're not going to accidentally bring the site down or anything like that.
Amit
That's awesome to hear. I just want to say firstly, thank you so much for being on the show tonight and but for being a great partner for us. XWP has really appreciated the partnership that it has with OFX and hope to continue it for many many more years.
Sebastian
Fantastic and thanks to the XWP team again, we speak extremely highly of the XWP team over and over within the office. So thank you for being a good partner as well to you and the rest of the team.
Amit
Thank you everyone for watching, we'll see you next time.
Amit
Thank you.