When Australian FinTech company OFX first got in touch, they were struggling with the complexity and expense of Sitecore. Here's how we used WordPress to simplify and centralize their web presence (with no downtime!)
Background
What is OFX?
OFX is an online foreign exchange company servicing SMEs, eCommerce retailers, and high-net-worth individuals. As a leader in the payments space, they've processed in excess of $150bn AUD in transfers from their eight regional offices spread across EMEA, APAC, and the Americas.
The Existing Setup
Previously, each OFX office had its own Sitecore website, and updates were managed by a single central web team. The content was mostly identical, but small edits had to be made to account for regional localization, which had begun to cause issues.
This approach resulted in a lot of duplicated work, and publishing had become tedious. It was difficult to track changes, the process was time-consuming, and content could fall out of alignment when an update was made on one site but not the others.
Here's how we helped the OFX team to take back control, leveraging the publishing power of a custom WordPress installation and migrating to Pantheon to restore confidence in their hosting platform.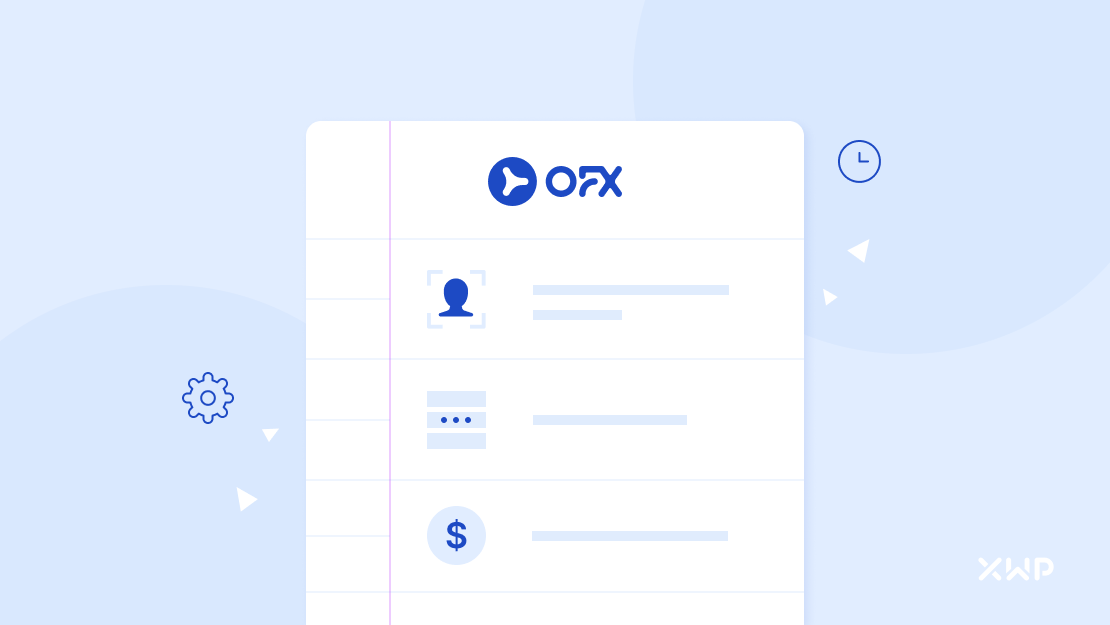 An Opportunity for Change
Why These Changes Matter
OFX's existing configuration meant that business-critical updates were taking much longer to implement than they would like, and the complexity of their hosting infrastructure made it difficult to implement sitewide changes to remedy the issue.
The cost of using Sitecore was also becoming a problem. It's an expensive platform to deploy, with significant maintenance costs which often range into the hundreds of thousands of dollars annually.
That's when they got in touch with XWP—to hear about our CMS migration services, explore the idea of hosting with Pantheon, and learn more about what the WordPress ecosystem has to offer.
What Success Looked Like
Together, we were able to determine a list of goals:
To centralize multi-region publishing
To programmatically generate content and
To improve confidence in their hosting platform
With the added caveat that a solution must be found without the necessity for downtime.
Summary — Where We Started:
The "duplicate and edit" method of publishing took a long time, creating discrepancies in content across their site portfolio
Internal teams were being bogged down by laborious processes in their existing system, stopping them from reaching their true potential
Their existing hosting infrastructure was complex, making it difficult to implement changes without the risk of website outages
Sitecore was proving expensive to license and maintain without offering the flexibility they needed
Downtime had to be avoided when migrating to a new solution.
A New Solution for OFX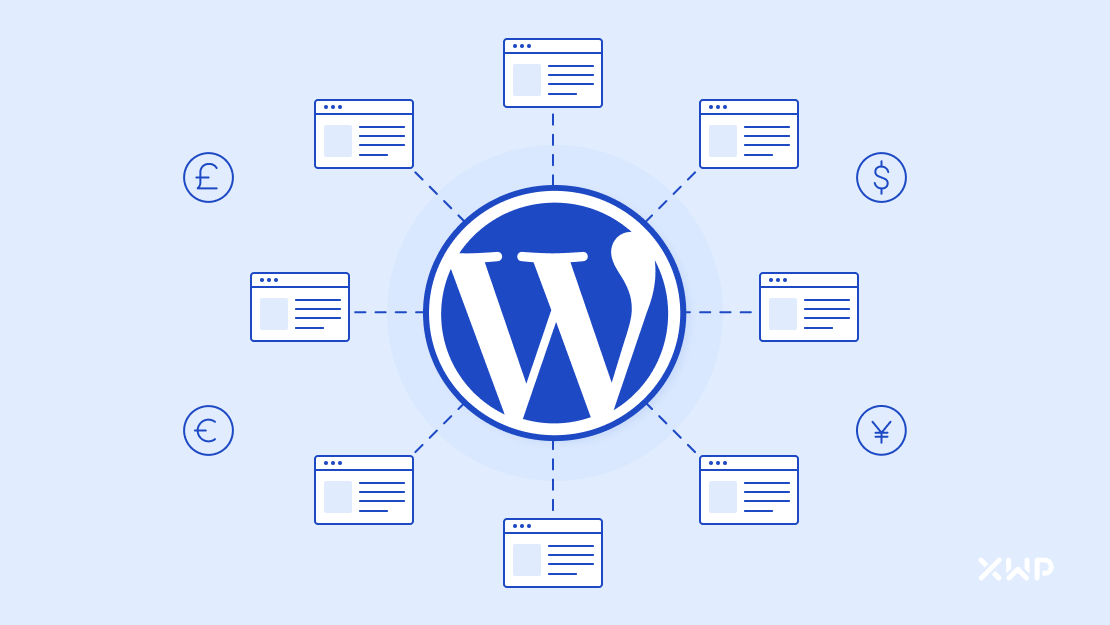 Powerful Publishing
Because of OFX's existing set-up of eight individual sites, a "point A to point B" CMS migration would not have solved the problem they were facing. We needed to create a solution that would centralize and simplify their publishing process.
In response, our team created a custom installation of WordPress that would enable OFX's team to publish content to all eight regions' sites simultaneously.
They are now able to create a 'parent article' and localize specific sections using custom fields embedded throughout. When a user visits that page, they see both the parent article's universal content and the localizations unique to the user's chosen region.
This new centralized approach enables OFX to continue reaping the SEO benefits of localized content, whilst minimizing the opportunity for discrepancies to occur between regional versions.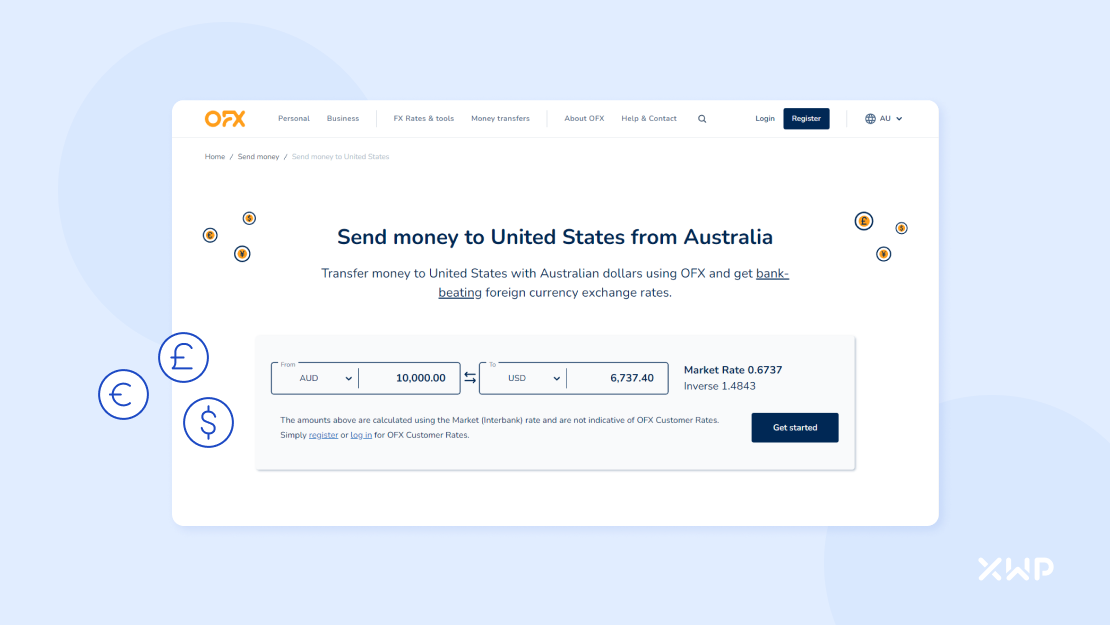 Generating Universal Content Quickly
Through the discovery process, our team uncovered the need to generate page content at speed. OFX deal with more than 50 currency types, and internal teams were spending a lot of time creating and updating content relating to specific conversions.
Imagine manually creating a page describing the process for exchanging currency from AUD to USD, another page for AUD to CAD, another for AUD to GBP, and so on.
All of these pages share much of the same content, but each requires a varying degree of customization. With all of the currencies exchanged by OFX, this meant over 3000 pages needed to be created and maintained.
And that's just for a single-page template. OFX has several, each with comparable complexity.
Then imagine a legal regulation changing, forcing a need to manually update all pages referencing a particular country. When this scenario last happened to OFX, it took months to resolve.
With our solution, the OFX web team can now maintain data for both countries and currencies from a single source of truth. The system is built to take data from one or more of these data sets, combining them programmatically to automatically generate content for thousands of pages—all with customized SEO.
What was previously hundreds of hours of effort now takes minutes.
Although the OFX team had wanted a system like this for years, it simply wasn't possible with Sitecore.
The refined experience of WordPress, the freedom of GPL/Open Source licensing, and the reduced total cost of ownership have made WordPress a win-win-win outcome for OFX.
The flexibility of this new solution, backed by the power and performance of Pantheon's award-winning WebOps platform, has enabled the OFX web team to update existing content more easily, launch new campaigns at pace, and go further than ever before.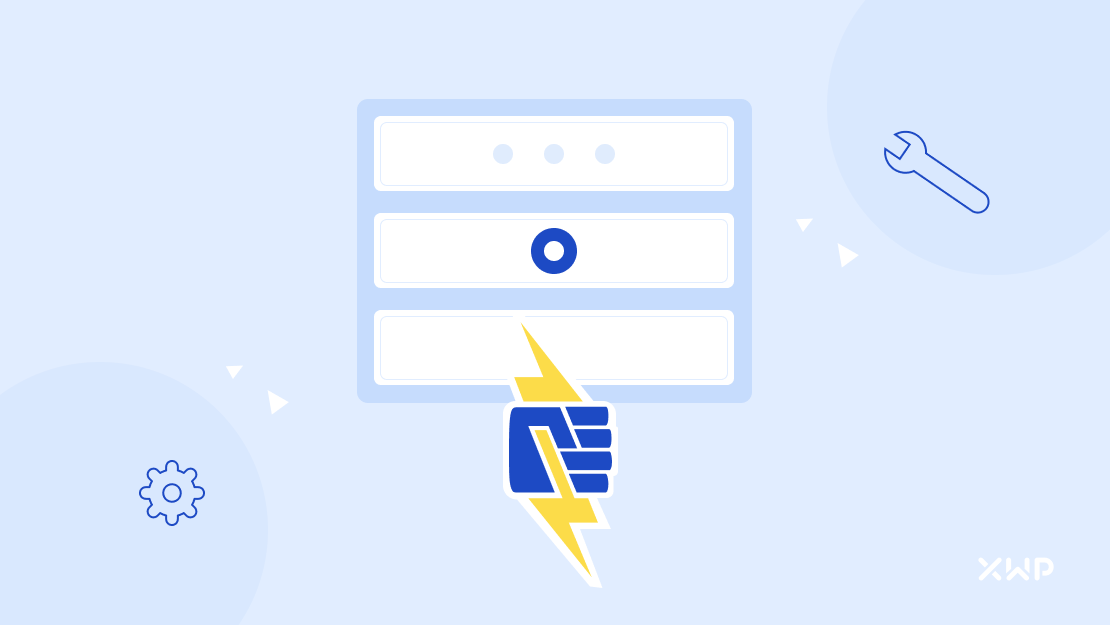 Improved Infrastructure
Perhaps one of the biggest issues that OFX were facing was the restrictions of their current hosting provider. High operational costs and a complicated infrastructure meant that their Sitecore installation was fragile. Any attempt at making site-wide changes came with a risk of downtime.
To remedy this, OFX decided to host their new WordPress configuration using Pantheon.
By leveraging Pantheon's powerful hosting solutions, powerful tools were made available to the XWP and OFX teams to help with the management of their infrastructure. Things like daily backups of whole sites, automated Git branch-based staging, and advanced performance tools to identify issues make it easy to do advanced development, with known playbooks for success.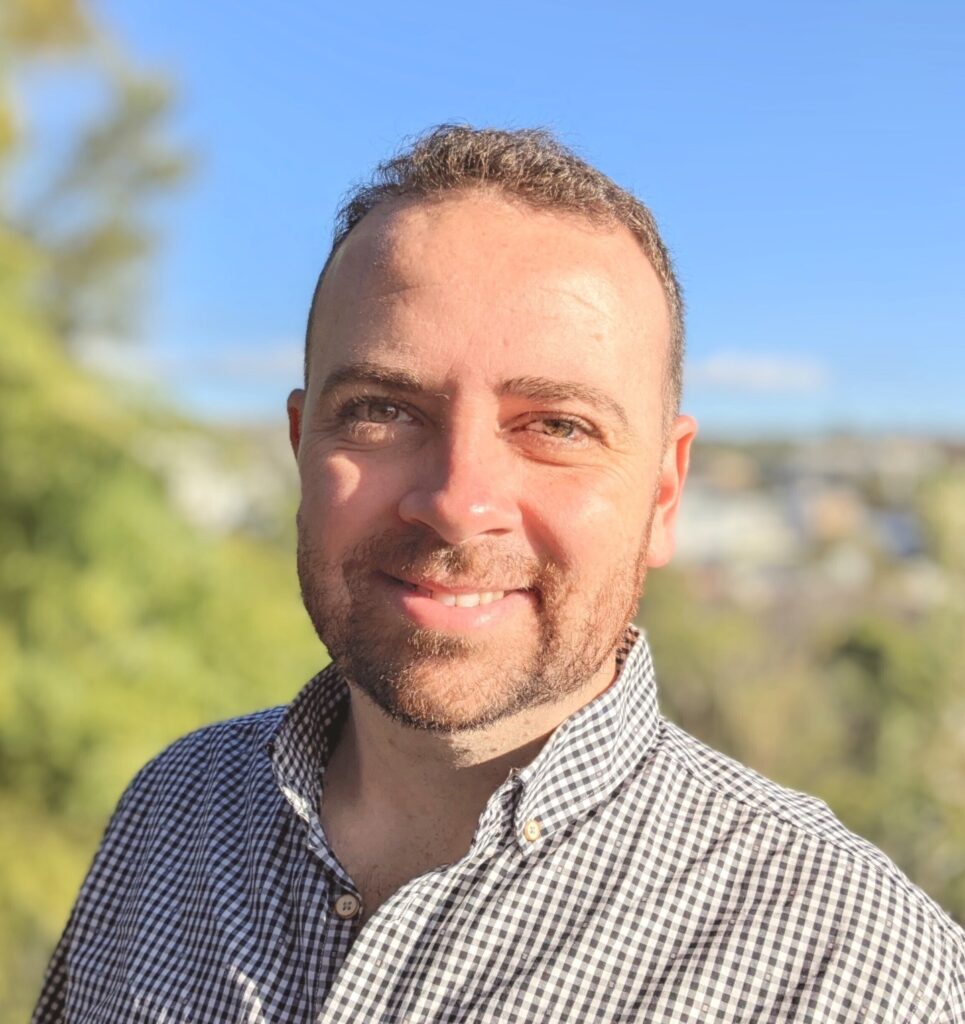 "[With Pantheon] We could take so many things we used to worry about off our plates. We didn't have to worry about servers or managing a CDN, because they offered it all bundled up all in one. The product that they offer in regards to the platform has been absolutely fantastic."

Sebastian Pertosi, Head of Marketing, OFX
In contrast to the overwhelming complexity of their Sitecore configuration, Pantheon makes hosting easy to manage. There's no complicated infrastructure to configure, and no need to figure out a tricky CDN—it's all ready to go with the push of a button.
Making this move also gave OFX the freedom and flexibility to experiment with their site again (without the worry of unexpected downtime). Pantheon-hosted sites are able to take advantage of identical Dev, Test & Live environments to make code merges easy and deployments worry-free.
We've worked with Pantheon for a number of years, and consider them one of the fastest, most reliable WebOps platforms online today. Learn more about the history of our collaboration, or hear from Pantheon Co-founder and Chief Strategy Officer Josh Koenig on S2E9 the XWP Tonight Show.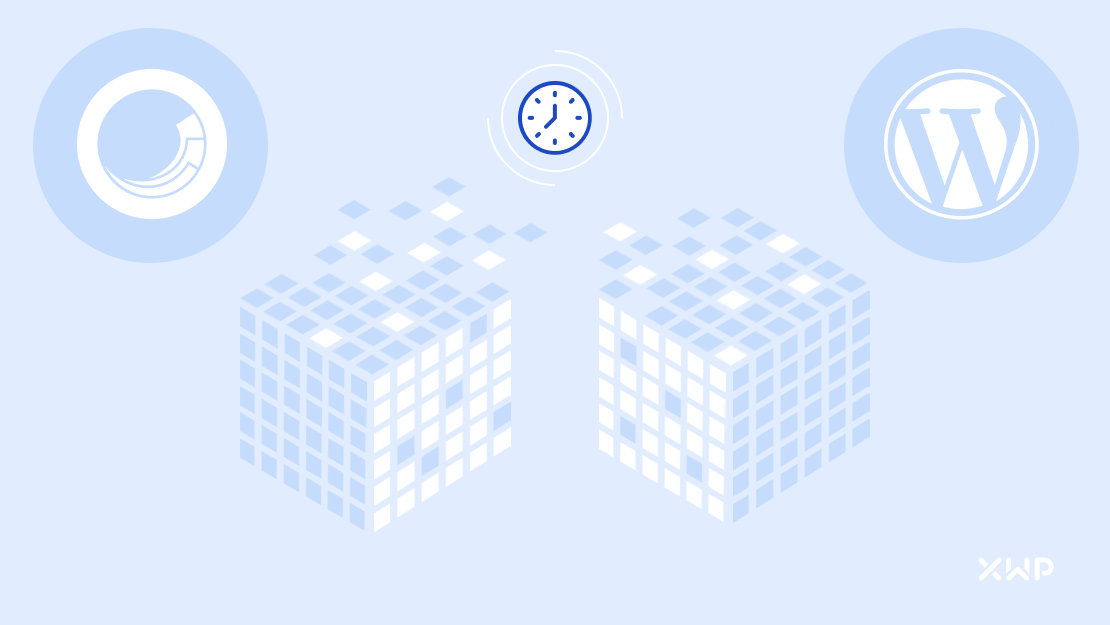 No Down Time Necessary
When migrating to a new CMS, downtime is often necessary. It's simpler to flick one switch off and another one on, and it can get you up and running on your new platform much faster.
But for a FinTech business like OFX where availability is of paramount importance, downtime isn't a simple issue—in fact, it can be catastrophic. We needed to calculate a solution where we could gradually transition to Pantheon and WordPress whilst the lights stay on.
Our team set up a gradual rollover strategy (using a reverse proxy method for the techy readers!) that was executed over a number of months. Content experiences were migrated one cluster at a time, and users were gradually re-directed from the pre-existing Sitecore instance towards the shiny new WordPress version.
By taking the time carefully plan and execute the rollout, OFX's transition was seamless. Browsers and search engines saw ofx.com as "one site," even though there were two separate applications powering the network.
Having a complex site structure to migrate and prolonged downtime are common concerns that hold many businesses back from taking ownership of their platform— and without experienced expertise on hand, they can be scary bridges to cross. OFX entrusted XWP because we are able to work at scale, and will always look for the best possible solution for your business goals.
This applies to infrastructure, too. By using a trusted hosting provider like Pantheon—which boasts an impressive 99.99% uptime with 24/7/365 customer support on hand to help, OFX can rest easy, safe in the knowledge that their site is live and working.
What's Next for OFX, XWP, and Pantheon?
At XWP, we love forming long-term partnerships. They allow us to grow together as one while we navigate the realms of possibility in digital growth, and we're delighted to be joining OFX (and Pantheon!) as they continue to harness the power of WordPress for lightening-fast publishing.
We're now maintaining OFX's platform to ensure it remains reliable, secure, and scalable. The tools we've built are easy to live with, significantly more affordable, and designed with real users in mind—and, with the backing of Pantheon's award-winning WebOps services, we are able to make changes easily and quickly, keeping and performance at the forefront of OFX's offering.
"Where the [OFX] team had to plan weeks in advance on how and when to make edits on Sitecore, it's now easy to scale out the platform. We choose WordPress because it's just easy for the user. We want the creative minds connecting audiences to publish as and when they want to— technology should never get in the way.

Leo Postovoit, XWP Head of Partnerships and Product Strategy.
In contrast, closed-source platforms like Sitecore are cumbersome to launch, difficult to maintain, and are no longer how the vast majority of firms engage on the web.
We encourage you to reach out and discover how you can be part of the 500M+ websites running the world's most popular CMS, with an advanced solution tailored to fit your needs— but still built the WordPress way. 
Learn More About Our CMS Migration Services
Are you planning a move to WordPress in the near future? We'd love to help! Whether working with your team directly or just answering questions we want to help you make the move to WordPress as efficient and effective as possible. Contact us and let's talk!