When it comes to eCommerce, reach, visibility and a low-friction user experience are all crucial to seeing your products thrive. Here's how performance enhancements, a re-imagined design language, and improved hosting with our partners at WordPress VIP enabled one eCommerce business to take their business to the next level.
Services Provided
Product & Engineering Discovery
Web Development & Design
Site Speed Improvements
User Focused Design
Ongoing Support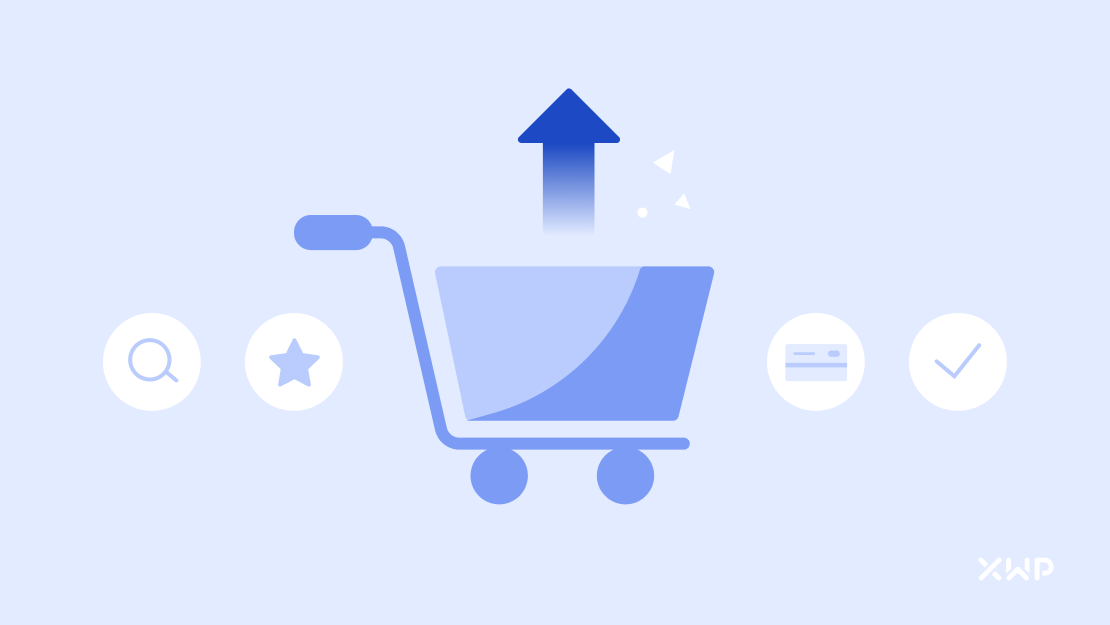 The Discovery Process
Our team dug into our partner's existing eCommerce site, looking for performance optimizations that could have a real, measurable impact on their goals. We then outlined a solution capable of restoring confidence in their platform's ability to perform.
Here's What We Found:
Technical debt left over from older iterations of their site (including outdated plugins and an unmaintained WordPress theme) was slowing them down.
Parts of the site design made it challenging for users to find information about key products, including the soon-to-be-launched COVID-19 home tests.
Their existing hosting provider wasn't meeting their performance or security needs.
Poor content optimization was attributed to a long Time To First Byte and high bounce rates (increasing Core Web Vitals Metrics).
Technical SEO issues were affecting discoverability (faulty schema markup, etc.)
Conflicting and inefficient caching strategies were making the site sluggish.
A lack of maintenance made the installation complicated to manage.
Our Goals
We were able to create a list of goals that would help our eCommerce partner increase conversions and remain competitive against their competitors' site experience.
To make meaningful performance improvements
To migrate to a new, more powerful host who can safely and reliably scale: WordPress VIP
To develop and launch at speed for maximum impact
To Provide ongoing support as their digital presence continued to grow
These action items led to an additional project further down the line:

5. To redesign their site, with the goal of allowing users to more easily navigate their products and services.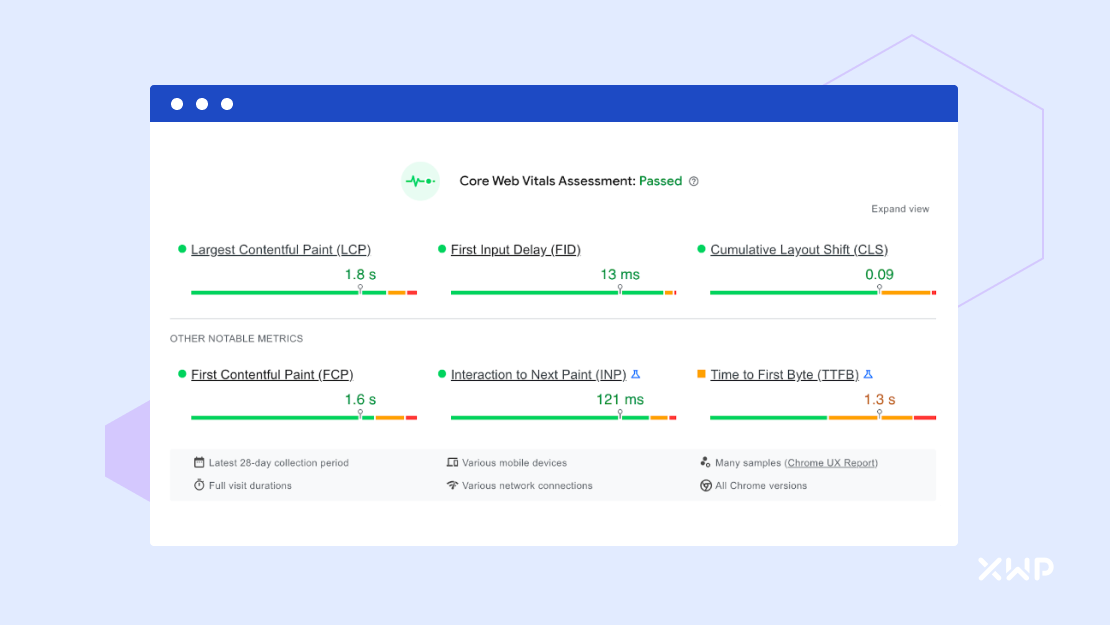 Performance Improvements
With a focus on page experience indicators such as Core Web Vitals, our team made several improvements to improve our partner's user experience:
Sales and marketing tools are useful, but they're notoriously heavy on your site. We delayed loading resource-heavy tools like Google Tag Manager and Facebook Events scripts until after the content had loaded in. This improved our partner's average Speed Index score by more than 50%.
The faster a site displays content, the more likely a user is going to stay. We decreased the site's First Contentful Paint (FCP) (the time from when the page starts loading to when any part of page content is rendered on the screen) across the site from ~4s down to 1.6s.
…But sometimes it's perceived performance that's important. We optimized images to decrease Largest Contentful Paint (LCP) (the time it takes for the largest element on the page to render in) on the homepage and other similar pages from ~10s down to 1.8s.
Cumulative Layout Shift (CLS) (the amount that elements on a page move around as other things load in) is one of the biggest turn-offs when browsing a website. We stabilized our partner's on-page experience, bringing their CLS down to 0.09- well within Google's performance guidelines.
We improved page experience metrics across the board by looking at their plugin list and fixing conflicting caching issues.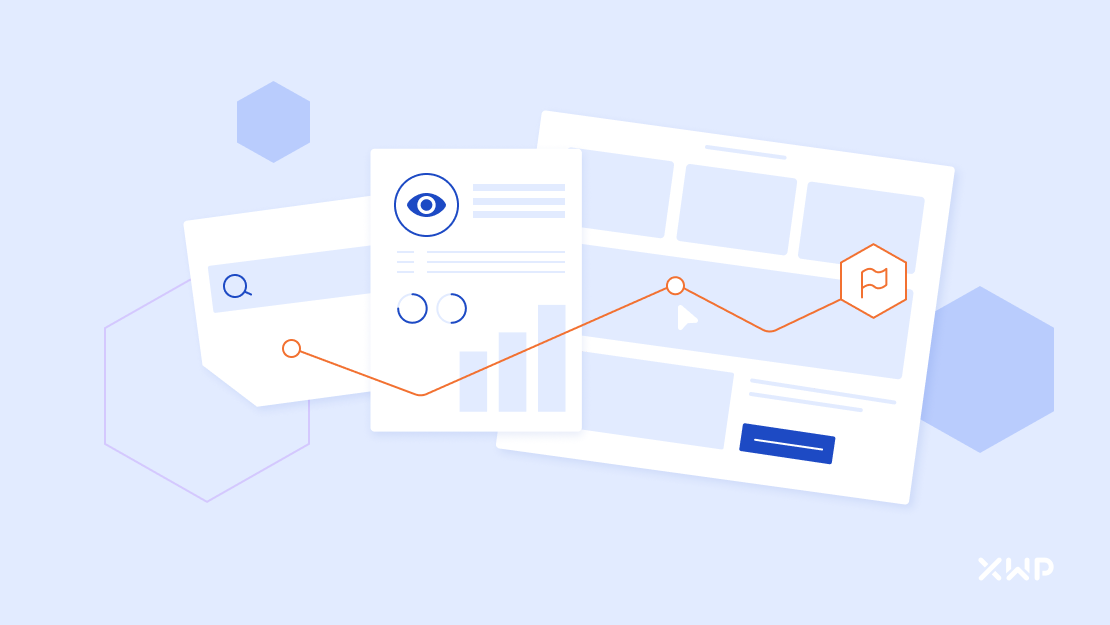 Increased Reach, Increased Impact
Technical improvements gave our partners some of the best possible foundations for their marketing efforts, with some relatively quick boosts right out of the gate:
It's a common misconception that SEO is all about the content on your website, and we see a lot of businesses creating masses of pages in an attempt to rank highly. The reality is that Google sees your user experience as a major element of site success—and technical performance is a key part of that.
We like to think of website performance optimization as being similar to fixing up a rocket ship:
Products, services, and content are what make most businesses unique. They're what drive new business decisions, establish brand loyalty, and, as they evolve, help you keep pushing forward against the competition. They're the fuel of your rocket ship (and your website!).
Now, imagine you're loading all of this high-quality, high-value fuel into a rocket ship where the thrusters only work at 60%, or where the shuttle is filled with unnecessary weight. Your return on investment is minimized because your vehicle is limiting your fuel's potential.
High-performance content, products, and services need a high-performance website in order to see the best results. By fixing up your rocket ship, you're able to see what it's really capable of.
Delivery at Speed
When it comes to eCommerce, being reactive to the market is part of the game. Customer needs change over time, and the most successful businesses are able to be reactive to this turbulence— looking for new opportunities to bolster their offering.

This was certainly the case with our partners for this study. They had a new product offering that had the ability to remedy the national strain of a global crisis, and the quicker we were able to enact our personalized performance plan, the quicker they could begin making an impact.
We assembled an experienced team of performance professionals that got straight to work, analyzing our partner's existing site setup and making improvements from week one.
Scope was pre-defined based on "quick wins" that would ensure that we were doing the work that had the most impact first. This meant we were able to move their site onto WordPress VIP in just a few weeks, and got new backend and frontend optimizations to handle demand at scale shortly thereafter.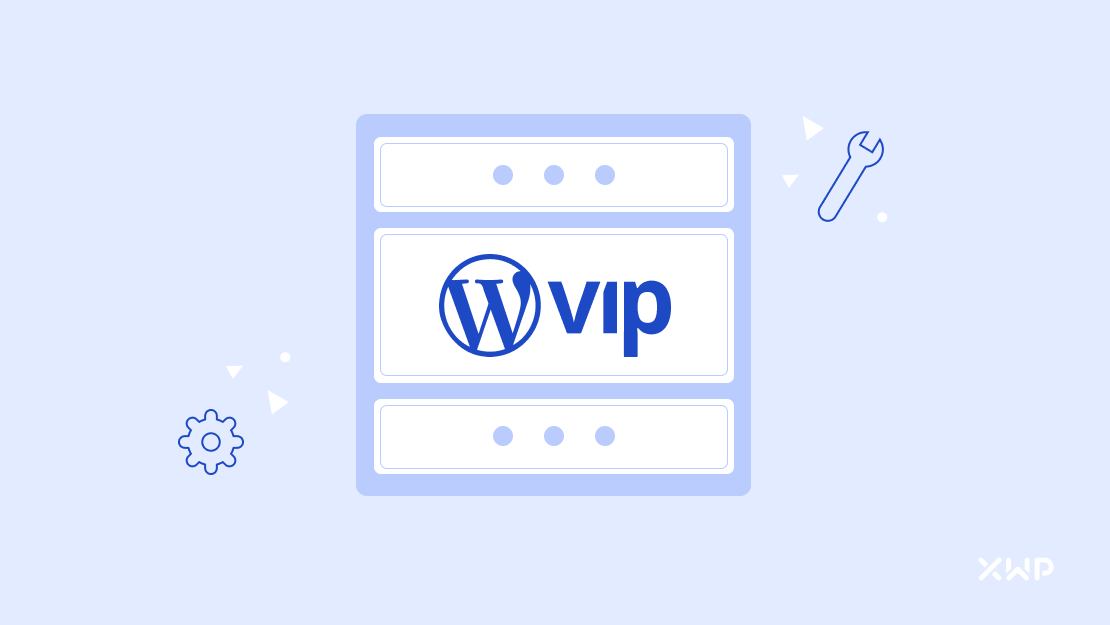 Moving to WordPress VIP
To address our client's issues with their current hosting provider, we suggested working with one of our strategic partners, who we knew would be able to provide the security, performance, and reliability they needed to succeed.
After careful consideration, they opted to migrate to WordPress VIP— an incredibly powerful platform, with infinite scalability and secure, rock-solid infrastructure.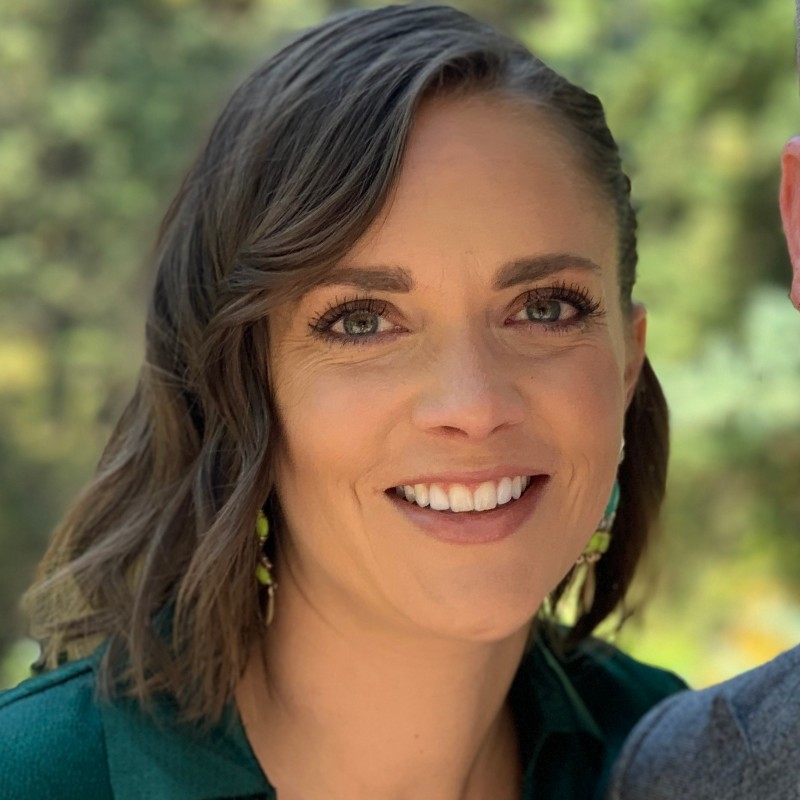 "Our shared client wanted to improve the scalability and performance of their site, as they anticipated a high volume of traffic from their new product offering. Our WordPress expertise, ability to scale alongside them and long-standing partnership with XWP led to a successful launch and growth."

Kristin Ferraro, Head of Expansion Sales, WordPress VIP
Why Choose WordPress VIP?
WordPress VIP is a hosting platform fine-tuned for performance, ensuring you get the very best performance from your site. Their deployment standards are extremely high, and they've engineered their platform to dynamically scale as needed.
Dealing with sensitive medical data also made security a key concern for our eCommerce partner's new solution, and as the amount they dealt with was set to grow exponentially, they needed security systems that could handle growth. VIP's Privacy Shield certifications provide legal assurances that allow our eCommerce partners to rest easy, knowing that their customer's data is safe and protected.
WordPress VIP & XWP
XWP has been a preferred agency partner of WordPress VIP since 2015—and we love what they do!
WordPress VIP is an excellent WordPress hosting solution, providing a highly-scalable, highly-performant platform for high-traffic, enterprise sites.
Because of our long-standing partnership with their team and intricate knowledge of their platform standards, we were able to seamlessly migrate our client's site, allowing them to start feeling the benefits quickly—with no need to worry about security issues or downtime.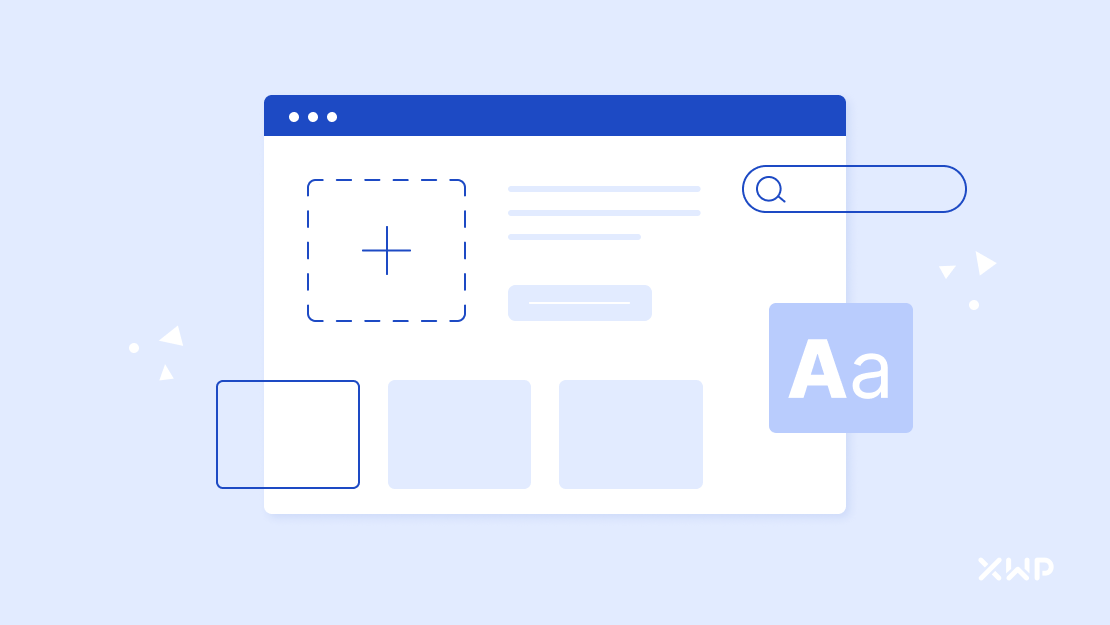 Site Redesign
An Evolving Brand Means an Evolved Approach
After a successful first launch, our eCommerce partners decided to revisit another part of our initial discovery: A site redesign to supercharge their user experience and accurately reflect their maturing brand.
The client had begun to realize that its core brand identity was no longer related to the physical product that they provide (although that's still an incredibly important part of what they do!), but its ongoing mission to increase accessibility to much-needed services.
Their philosophy had evolved, but their brand had not. This is where the XWP Design Team came in:
We were able to help our partners understand how to accurately represent their brand, creating a design language that properly reflected their positioning and values. This culminated in a re-imagined user interface that made it quick and easy to navigate their site.
The result was a sleek, modern user interface that is as intuitive to use as it is powerful for conversions— powered by a technically performant platform, that keeps it nimble.
What's Next?
At XWP, we love forming long-term partnerships. They allow us to grow together as one while we navigate new realms of digital growth, so we're delighted to be joining our eCommerce partners as they continue to harness the power of WordPress!
We're currently working to expand our re-design work to their product listing, blog listing, and blog post pages to ensure consistency of their design language, fuelling their user experience, and maintaining their competitive edge.

Reach out and discover how you can be part of the 500M+ websites running the world's most popular CMS, with an advanced solution tailored to fit your needs—but still built the WordPress way.