NOVA Entertainment is a network of premier radio stations with studios based in the major cities of Australia. Along with decades of setting the national benchmark for commercial radio production, NOVA was an early adopter of online radio content. Millions of users access their sites and stream radio content directly to their desktop or devices, and that number grows every day.
But as their brand grew, the NOVA platform began showing its age. Instead of reworking it internally, they turned toward a team of site migration and performance experts.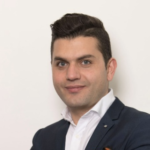 "We wanted an enterprise, scalable, cost-effective platform that delivered a state of the art user experience."
Fayad Tohme, Chief Digital Officer, NOVA Entertainment
A Better Experience for Users
XWP and the NOVA team worked tirelessly to migrate NOVA's existing sites from Drupal to WordPress. Our engineers developed a unique solution for their editorial team allowing for fast, effective content creation. We also made the site AMP compatible, which allowed for drastic page speed increases on mobile. Editors and users alike gave fantastic feedback on the improvements.
But site speed can only go so far with back-end enhancements. NOVA's sites needed to be hosted on a platform that could scale with them, handle massive data transfers to users, and provide the stability needed to keep the portfolio of sites up and running. That's when we turned to WP Engine.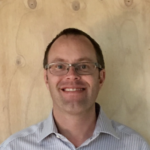 WP Engine is a global technology company. We've been in business for 10 years, and during that 10 years we've invested thousands of hours in building the world's leading digital experience for WordPress.
Mark Randall, Country Manager, ANZ, WP Engine
XWP migrated every one of NOVA's sites onto the WP Engine platform, because we're confident in their ability to keep NOVA's properties well supported and performant.
Learn More About Our CMS Migration Services
Are you planning a move to WordPress in the near future? We'd love to help! Whether working with your team directly or just answering questions we want to help you make the move to WordPress as efficient and effective as possible. Contact us and let's talk!