If you're anything like us, you're counting down the days to WordCamp US 2022. We're so excited for an in-person weekend of learning, sharing, and fun this September, and we look forward to seeing you all in the beautiful city of San Diego!
We're already planning our trip and exploring some of what San Diego has to offer—and who better to ask for tips than a local? We sat down with our Head of Partnerships and Product Strategy (and Southern California native) Leo Postovoit for just a few of the must-sees when visiting his home city.
1. Take a San Diego Harbor Cruise
Relax after a long day of workshops and talks with a cruise on the San Diego Harbor. Take in the sights, sounds, and stories of the city with a unique perspective that you can only get from the water.
Location: San Diego Harbor, San Diego ⛴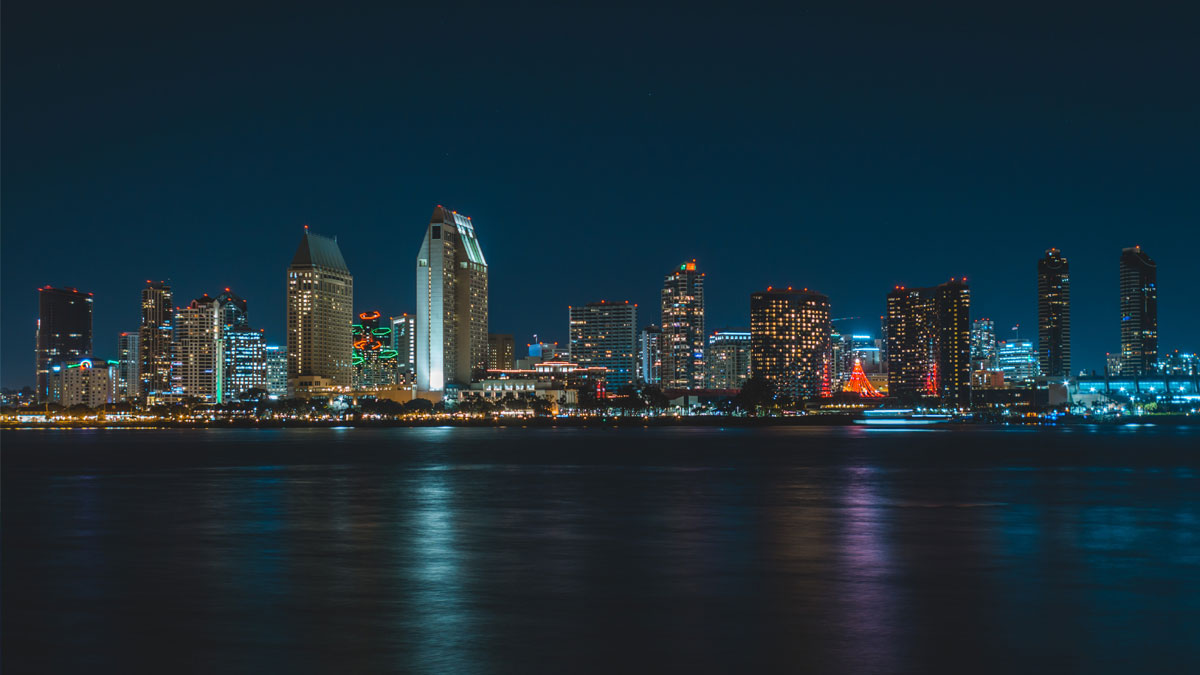 Tours are usually split by whether you want to visit the north of the harbor, the south, or both.
On north-bound tours, you'll see the historic ships of the Maritime Museum, Harbor Island, North Island Naval Air Station, and the beautiful Shelter Island.
To the South, you'll find the Coronado Bridge, the U.S.S. Midway Aircraft Carrier, the U.S. Navy Surface Fleet, and the Naval Amphibious Base Coronado. As you sail, keep a lookout for wildlife such as blue herons, sea lions, and pelicans!

It's the perfect way to learn about some of the incredible histories that helped to shape San Diego as a city. You can find tickets locally along the harbor's edge or online at GetYourGuide.
2. Check Out the Balboa Park Museums
Balboa Park is to San Diego what Central Park is to New York City. Sprawling gardens play backdrop to traditional Spanish architecture, cultural hotspots, and a swathe of museums. Do NOT miss your chance to visit.

Location: 1788 El Prado, San Diego, CA 92101 | Hours: Vary By Museum 🌳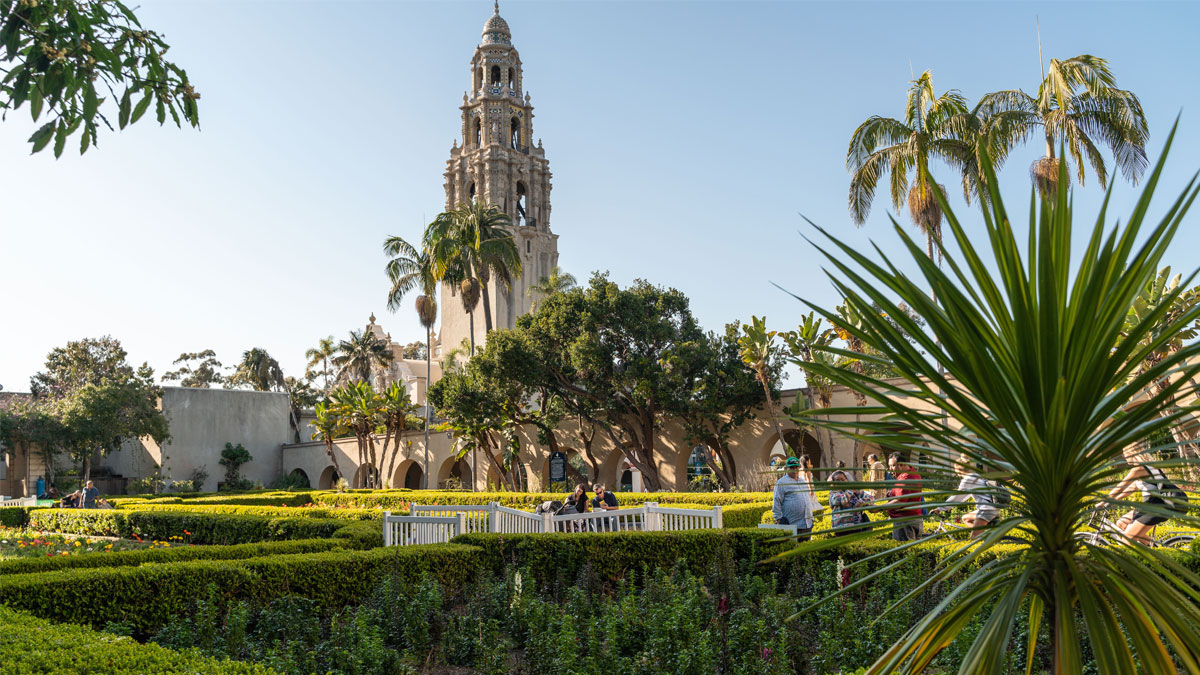 The Park is home to more than 16 museums, multiple performing arts venues, scenic gardens, trails, and many other creative and recreational attractions, including the world-famous San Diego Zoo and Safari Park. With a variety of cultural institutions among its 1,200 beautiful and lushly planted acres, there is something for everyone!
Our personal favorites are the Fleet Science Center, The San Diego Natural History Museum, The San Diego Air & Space Museum, The San Diego Museum of Art, and the Japanese Friendship Garden.
3. Belmont Park
Thrillseeker? San Diego has you covered. Check out Belmont park for bright lights, cool games, and your adrenaline fix.

Location: 3146 Mission Blvd, San Diego, CA 92109 | Entrance: $60 over 48 inches, $55 under 48 inches (48cm / 121cm / 4ft) 🎢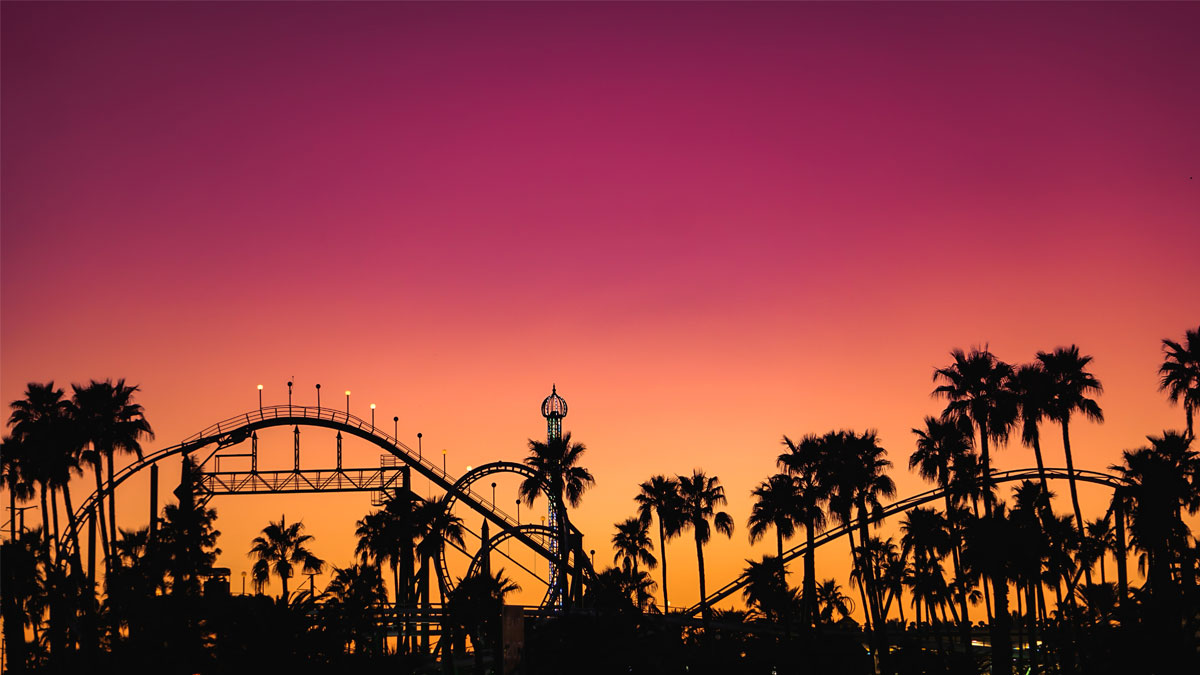 Located on the surf and sand of Mission Beach, Belmont Park is San Diego's only beachfront amusement and entertainment center!
From the historic wooden Giant Dipper Roller Coaster to the dynamic oceanfront restaurants, Belmont Park is the quintessential Southern California beach experience.

Take a stroll through the park and grab a Monster Waffle Cone then check out all the action on the Boardwalk. Sit down for a delicious bite to eat after a fun-filled day of mini golf, rock climbing, and rides. No matter your age, the park has something to offer for everyone.
Read Our Recent Culture Articles
Why I Joined XWP (And How We Do Things Differently!)
Diversity, Equality, and Inclusion in a Distributed Team
How We Create Memorable Remote Onboarding Experiences
The Hiring Process: Where Remote Culture Begins
4. Visit the Presidio
If you're looking to take in a bit of local history around your #WCUS experience, it's well worth heading over to the Presidio to learn more about the history of the city's Spanish influence.

Location: Presidio de San Diego, San Diego, CA 92103 🏞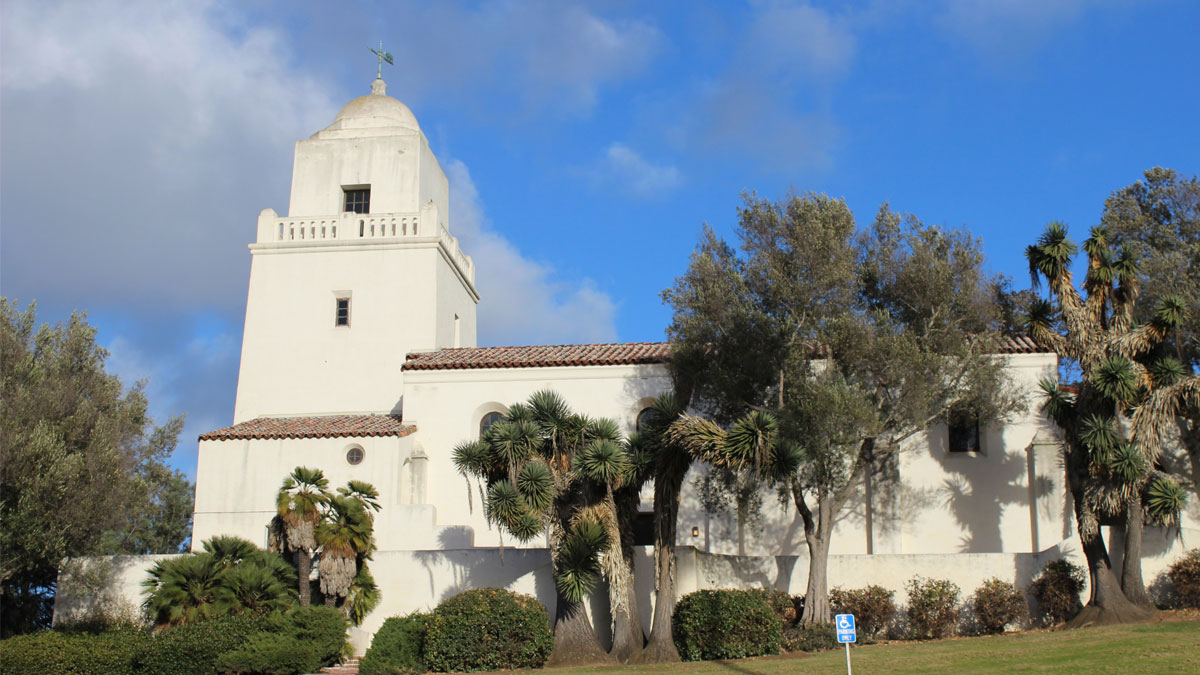 El Presidio Real de San Diego was established in 1769 and was the first European settlement and mission in what is now the Western United States.
The fort served as the base for the Spanish conquest of California until Presidio Hill was eventually abandoned. The historic park was later restored by a private owner in 1925 who also founded the Junipero Serra Museum and constructed new buildings in the Spanish Revival style.
Nowadays, the presidio and the surrounding area is a gorgeous setting to stroll through and enjoy a beautiful San Diego day.
5. The Gaslamp Quarter
Looking for a place to refuel and reconnect after a day of learning at WordCamp US? Grab some friends and head to the Gaslamp quarter. This historical section of the city comes alive at night.
Map It: The Gaslamp Quarter, San Diego 💡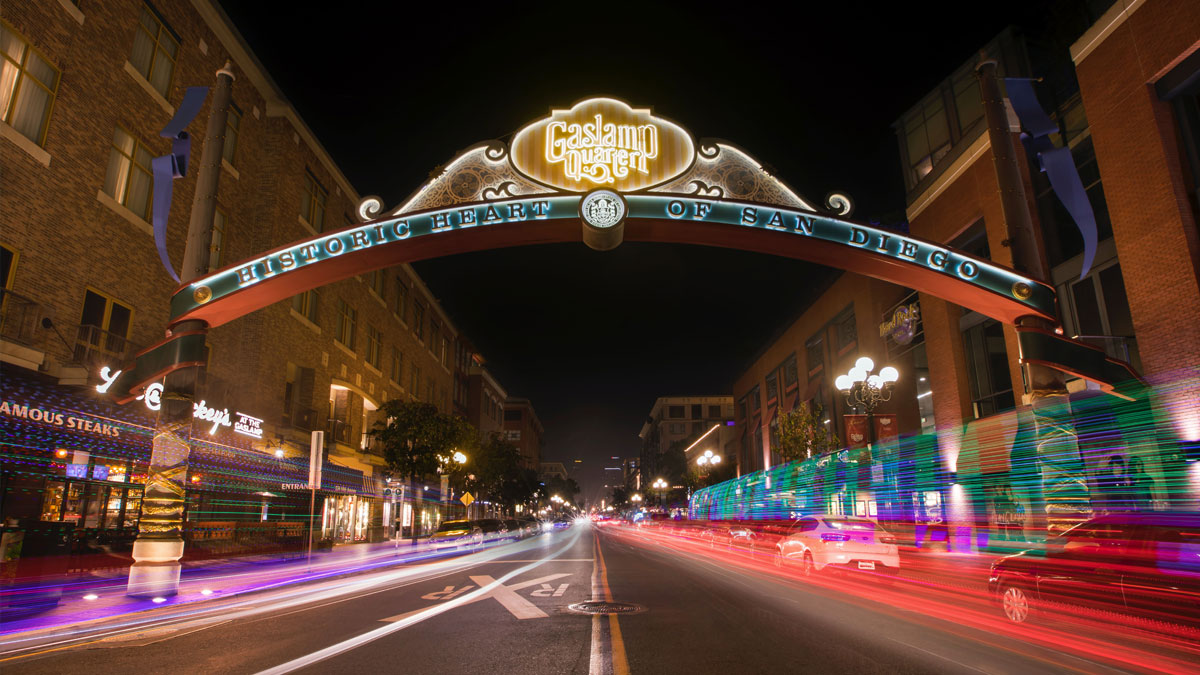 The historical Gaslamp Quarter was the second neighborhood to be developed in San Diego after Old Town and was named for its ahead-of-the-times 50 gas lamps that lit the streets.
Now the downtown area is a unique mixture of skyscrapers and historical Victorian-style buildings that contain trendy restaurants, clubs, and bars that explode to life in the evenings— the perfect place to relax and re-connect after a day chatting about all things WordPress!
What To Do After WordCamp US 2022
If you're sticking around in San Diego a little while longer, here are a couple of other things to check out: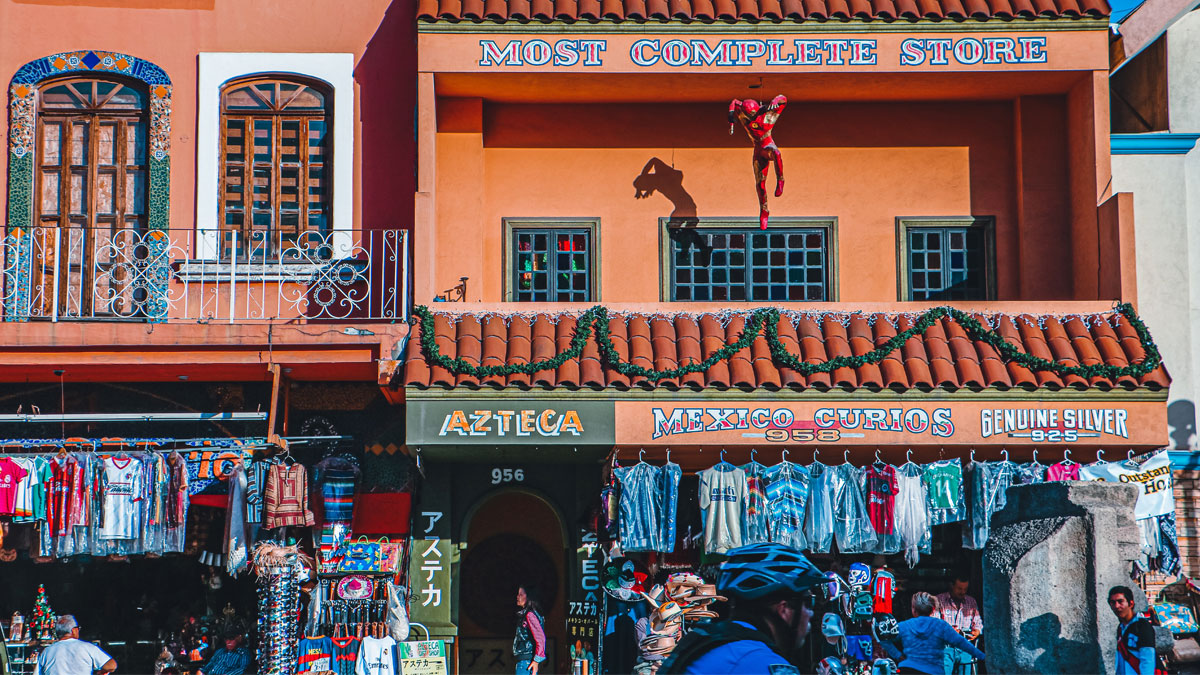 Take a Day Trip to Mexico
If you've got a little time after the conference wraps up, why not head to Mexico? Tijuana is so close that it's visitable in a day from San Diego.
Just a short trip over the border into the bustling and vibrant border city and you get to experience Mexican culture, food, and architecture. Tijuana is known for its party scene, so you could even stay overnight and explore the bars and clubs.
Not sure you're quite up for it solo? For a fun, guided experience that relieves you of the planning and hassle, have a quick search for day trips—there are lots of tour groups that make the experience easy and accessible.
Explore Coronado Island
The luxurious Coronado island is worth a visit even if you aren't staying the night.
Coronado Island is a resort town that lies just off the coast and is one of San Diego's lesser-explored gems. The beautiful sandy beaches on the west side of the peninsula draw surfers and beach-goers throughout the summer, and the town contains tons of boutique shops and restaurants.
Coronado is also the home of the famous victorian Hotel Del Coronado, which was established in 1888 and is still a top San Diego attraction, both for dining and sleeping.
Visit Del Mar
Del Mar's clifftop parks make for great whale and dolphin spotting. A charming San Diego seaside village, with beautiful sandy beaches Del Mar is to perfect place to unwind after all the learning and fun of WCUS. The town is a quaint little spot filled with many small shops and restaurants.

Grab a coffee or a smoothie and sit on a bench in Powerhouse Park, which perches on top of the cliffs overlooking the ocean, and try to spot passing whales and dolphins.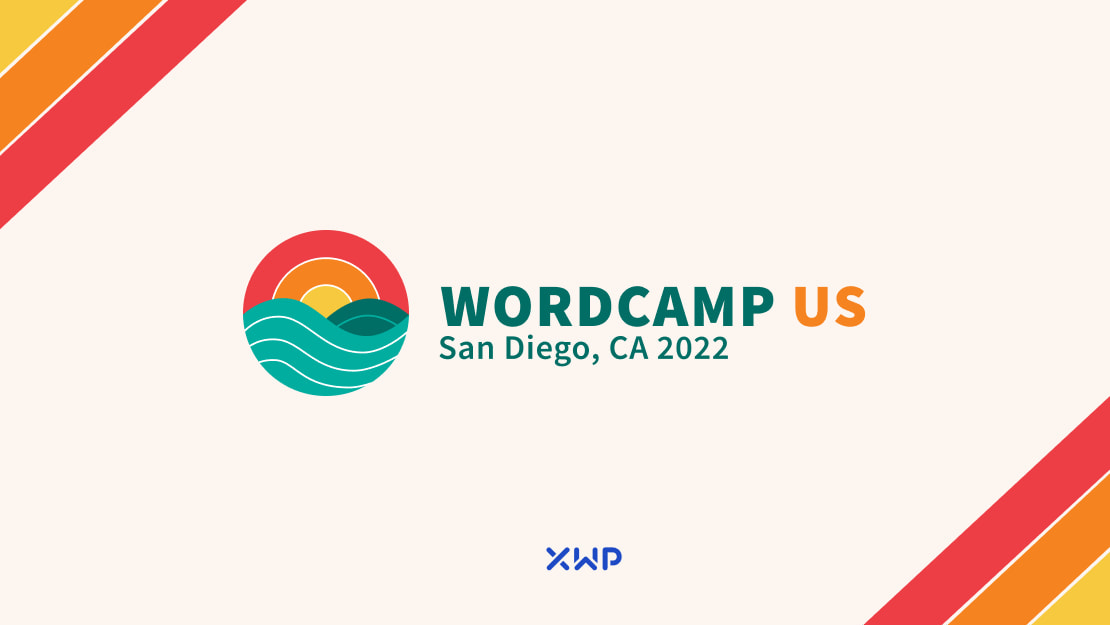 What is WordCamp US?
WordCamp US is a community-organized gathering of WordPress enthusiasts. Attended by everyone from casual users to Core developers, WordCamp is where we discuss all things WordPress, share ideas, and get to know each other!
There are WordCamp events all over the world, happening on both a regional and continent-wide level. They're a great way to meet others in the WordPress community, and we love attending them!
WordCamps are a really big deal here at XWP. Despite our team being distributed all over the globe, a lot of us meet up in person for the events, and a number of our XWPeople contribute and volunteer over the course of the weekend through our WordPress+ initiative.
We love meeting people from all over the world at events like WordCamp, so look out for some of our XWPeople at the Town and Country Resort this June. If you'd like to meet up with someone specific, just send us a message. We'd be happy to connect you!