The theme for this year's International Women's Day is #EmbraceEquity. Imagine a gender equal world. A world free of bias, stereotypes, and discrimination. A world that's diverse, equitable, and inclusive. A world where difference is valued and celebrated. Together we can forge women's equality.
Individually, we're all responsible for our own thoughts and actions, but when we set our minds to making a change and breaking down the biases of others, collectively we can improve gender equality.
Inclusivity is an integral part of our DNA, built on our firm belief that every person is intrinsically valuable and should be treated with equal respect and kindness. In fact, a number of our XWPeople contribute to diversity programs that are working to bring true gender equality to the tech space.
To us, #IWD2023 is about more than festivities and celebrations. To learn more about some of our team's experiences and contributions, we asked some of our female-identifying team members from around the globe what International Women's Day and #EmbraceEquity means to them.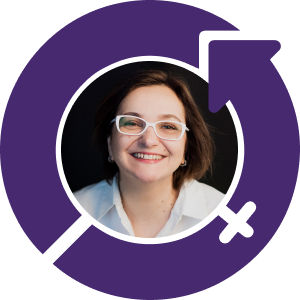 Francesca Marano
Associate Director of Engineering
@FrancescaMarano
Connect with Francesca on LinkedIn
"Until we re-set expectations of what it means to be a Woman in Tech and break the bias, there is still room for us to improve."
Tech has been a part of my life for almost as long as I can remember. Both of my parents got their start in programming, and my mamma was part of an early wave of female coders living in Italy.
Even so, I was dismissive of the tech route at first. It wasn't until the internet presented new means for visual creativity in the 1990s that I started to get involved. I took some basic coding classes and quickly fell in love with the craft.
Fast-forward to 2015 and I'd built a career in tech- but it was nothing like the ones my parents had.
By chance, I had come to be involved with the WordPress space. I was blown away by the way this community of people from all over the globe were unified under a common goal: To make the web a better, more accessible place.
I was hooked. Since then, I've been a WordPress Core Team Lead at Yoast, co-led the community of developers behind WordPress 5.3 and 5.4 as a Core Team Global Representative, and recruited a number of amazing female contributors to the WordPress Open Source Project.
10 years ago, I probably wouldn't have even called myself a woman in tech. To my mind, those were technical people like my mamma: A systems analyst, engineer, or developer. I didn't see the title as something that would fit me- a creative person, interested in technology as a tool for community and content.
It only occurred to me later on that being a woman in tech isn't just about being a technical woman. It's about being an advocate for digital transformation, tech creativity, and most importantly, equality and inclusion for everyone in the space.
Huge progress has been made and the tech space is now more open to discussing topics of gender, race and socioeconomic status. But until we re-set expectations of what it means to be a Woman in Tech and #embraceequity, there is still room for us all to improve.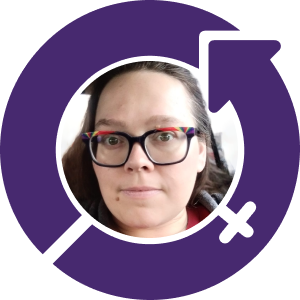 Shelby Blades
Senior Quality Analyst
Connect with Shelby on LinkedIn
"Early career experiences made me really aware of encouraging other women to get involved, so that we can shine a light on an incredibly exciting career path and normalize the hiring of skilled women in the field."
I actually worked for one business where I was their only female employee. While it was nice having my own private bathroom…It does make you look at things critically.
At the time, I was quite young, and I thought I just had to find a way to be 'one of the boys' in order to fit in. I cringe pretty heavily when I think about some of the conversations I not only heard but actively participated in.
These early career experiences made me really aware of encouraging other women to get involved, so that we can shine a light on an incredibly exciting career path and normalize the hiring of skilled women in the field.
#embraceequity is something super important to me, and a fantastic theme for this year's International Women's Day.
I've been fortunate to work with really capable, dynamic women in recent years. Developers, managers, directors, CIOs… All the way up the chain. I see a slow, but steady shift towards the inclusion and encouragement of more women in the tech industry, and I plan to be part of making this trend continue.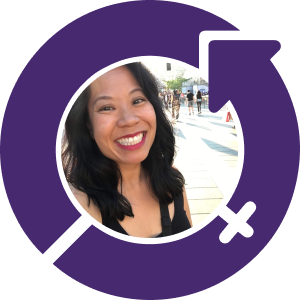 Melonie De Guzman
Senior Project Manager (XWP Alumna)
@meloniedeguzman
Connect with Melonie on LinkedIn
"I was very proactive, but I didn't see my career moving forward."
I realized maybe 15 years into my career that I wasn't progressing as fast as I expected to, or as fast as some of my colleagues were.
It didn't add up. I'd always been taught that if you just work hard and do a good job, you will get promoted and you will climb that ladder. But in my experience, it always seemed to take more than that. Even though I was working hard and taking steps for professional progression, I was left questioning what I was doing wrong.
I got a social media marketing qualification, I got into project management, I got my PMP and SAFe certificates, and went into agile… I even took a product management course here in Toronto and attended every workshop available. Even though I wasn't necessarily involved directly in areas like design, I attended courses that would give me a thorough understanding of how those departments worked, all so I could continue to learn and grow professionally.
I was very proactive, but I didn't see my career moving forward.
It was at this point I first found out about Women in Tech events. I learned that there were so many other women in the same position as me, trying their best to progress their careers but organizational biases were stopping them from reaching their full potential.
Since then, I've been an outspoken advocate for breaking down the unconscious biases against women in the workplace, joining a number of Women in Tech Groups, and meeting some amazing people along the way. I have spoken on the topic at Queen's University, featured as a keynote speaker for the Global Women's Tech Network in 2020, and was even invited back as a judge for their Women in Tech Global Awards the following year.
I've also been active in my local Women in Tech organizations, supporting organizations like Tech Tea House and mentoring budding female tech experts through Girls in Tech.
No one should be held back because of their gender. By #BreakingtheBias we open the door to the useful conversations that can legitimately shape the world we live in.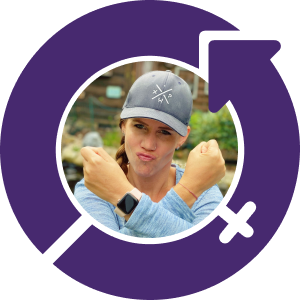 Carole Olinger
Social Media Manager (XWP Alumna)
@CaroleOlinger
Connect with Carole on LinkedIn
"There is a lot to be praised about the community. However, that doesn't mean it's perfect."
There are so many things to be celebrated about the inclusivity of the tech and WordPress spaces. I remember attending my first WordCamp event in 2016 and being amazed at how welcoming and lovely everyone was, and at every event since then I've felt that same warmth.
To put it simply, the WordPress space is known for being one of the most inclusive and open around, and I do think there is a lot to be praised about the community. However, that doesn't mean it's perfect.
There is still a long way to go in terms of removing the everyday gender biases that others may not even realize they're carrying.
Even small things like the way that we communicate play a huge part in giving our female-identifying colleagues an equal footing, both in the workplace and the community. Everybody should be treated with the same professionalism, and we should all have the same opportunities to succeed.
On both an individual and organizational level, we need diversity in order to change, and calling out bias at every level is necessary for us to progress. There are some fantastic women making a significant change in the WordPress community, and it's time they got some well-deserved celebration!
Equality & Diversity at XWP
At XWP, equality and diversity are integral to our mission. We believe that your gender, ethnicity or sexuality should never act as a barrier to a healthy, happy work life, or your ability to contribute. That's why we're proud to support International Women's Day 2023 and #embraceequity.
Our team of globally distributed digital experts work across borders, cultures and timezones to help create a better web. We want to make the internet a more accessible, inclusive place, and we couldn't do that without the help of our female-identifying XWPeople.
Read our recent Culture Articles

A Snapshot into Remote Culture at XWP
The 10 (really 11) reasons I joined XWP and why you should too
The Five Virtues of Asynchronous Communication
Workcations: The Union of Business & Pleasure