Our Work
We believe in best practices and on-purpose development. We're about delivering experiences that solve business problems. We partner with big companies and brands to work collaboratively on solving their toughest web-based business challenges.
We're really glad with how this works. Before XWP it was like screaming in the dark with no one to listen.
KEITH ROBINSON, DIRECTOR, DIGITAL PRODUCTS AND BUSINESS DEVELOPMENT GLOBAL NEWS AND CORUS RADIO (A CORUS ENTERTAINMENT PROPERTY)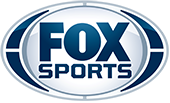 More Projects
Some of the clients and brands we have worked with.