Our Work
We believe in best practices and on-purpose development. We're about delivering experiences that solve business problems. We partner with big companies and brands to work collaboratively on solving their toughest web publishing challenges.
We're really glad with how this works. Before XWP it was like screaming in the dark with no one to listen.
KEITH ROBINSON, DIRECTOR, DIGITAL PRODUCTS AND BUSINESS DEVELOPMENT GLOBAL NEWS AND CORUS RADIO (A CORUS ENTERTAINMENT PROPERTY)
Case Study

News Corp Australia partnered with us on one of the world's largest site migrations to WordPress VIP involving 15 of their major web properties. This large scale project required a deep understanding of their business, close collaboration, custom development, and lasting contributions to WordPress core. We improved workflow efficiency, empowered publishers, and achieved notable cost savings.
8 million unique visits/day
600 million page views/month
50% reduction in build time

Download Case Study
Case Study

When you're serving millions of pageviews a day, milliseconds matter. The first step is ensuring you have a strong architectural foundation. Beyond that, time and effort invested into incremental improvements becomes exponentially valuable as demand on the site increases. We helped our client grow by tackling frontend challenges and dramatically improving site performance.
25 million unique visitors/month
160 million + monthly pageviews
60% improved site performance

Download Case Study
Case Study

Smooth editorial workflow and logical content curation is the holy grail of any digital big media brand. We partnered with Beachbody to re-engineer their platform to streamline the editing experience and optimise the supporting infrastructure. The impacted processes and technologies are now aligned with the current business needs as well as structured to support the business vision into the future.
Download Case Study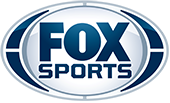 More Projects
Some of the clients and brands we have worked with.