Proactive Maintenance & Support
Orbiter
XWP's Orbiter is our proactive maintenance service designed to take care of your WordPress site's ongoing technical needs, helping you keep on top of speed, security, and reliability.

Orbiter paves the way for consistent website growth, allowing enterprise storytellers to focus on content distribution and strategy safe in the knowledge that their site is being well looked after by a team of experienced experts.
Talk to an Expert
Orbiter Essential
Lean & Efficient Maintenance
Orbiter Essential provides essential maintenance, cost-effective fixes, and targeted optimizations for your WordPress site. With 45 or 90 hours of engagement per month, our lean and efficient solution covers all the essentials of site maintenance, empowering your team to focus on your business goals.
Orbiter Premium
Fine-tune Your Site for Maximum Impact
Orbiter Premium is our extended maintenance service, offering 125 hours or more of expert engagement per month. Extend your team's capability with experienced WordPress talent, and move beyond simple fixes to make steady improvements to your site's security, reliability, and performance.
The Benefits of Proactive Maintenance & Support
Peace of Mind
Having an Orbiter team on board means having skilled technical professionals actively monitoring and maintaining your site, helping you steer clear of downtime and unexpected issues, and ensuring your online platform runs smoothly.

Focus on Core Business
Save time and resources that could be best allocated toward other critical areas of your business. Since our teams are made up of experienced WordPress specialists, you can shift focus knowing your site is in safe hands.
Use the Latest Features
We all want the latest plugin or WordPress version with shiny new features, but updating without considering the impact on your tech stack can lead to catastrophe. Your Orbiter team can audit updates and bring new features to your site safely.

Better Website Performance
Performance never stands still. Your Orbiter team can identify key areas of improvement and optimize your website in line with the latest performance trends and best practices, keeping your site nimble for your team and users.
Cost-effective Expertise
Working with an external team is cost-effective, as you don't have to hire, vet, or support in-house staff. By prioritizing actions based on their potential impact, working with an Orbiter team can also help ensure that you get bang-for-buck on your investment.
Faster Issue Resolution
When issues arise with your WordPress site, a proactive maintenance and support service like Orbiter can help resolve them quickly. Your Orbiter team are on hand to identify and fix issues, saving you from revenue loss and keeping your site online.
What Our Orbiter Partners Say
"They're emotionally invested in our product and making sure that their deliverables meet our criteria. Rather than simply following orders, they propose ideas, ask if we've considered other options, and review analytics."

Amee Mola – VP of Product Operations & Delivery @ iOne Digital
Why Choose XWP as Your Website Partner?
We believe that outstanding brands deserve outstanding website performance. It's what gets us out of bed in the morning, and we thrive on creating solutions that create an impact on the entire internet.
That's why for almost a decade, we've been delivering high-quality WordPress solutions for some of Earth's biggest storytellers—including names such as Google, Rolling Stone, and News Corp.
We pride ourselves on our deep level of collaboration, working closely with all of our partners to develop a deep understanding of their business needs and goals, allowing us to craft tailored solutions that are truly impactful.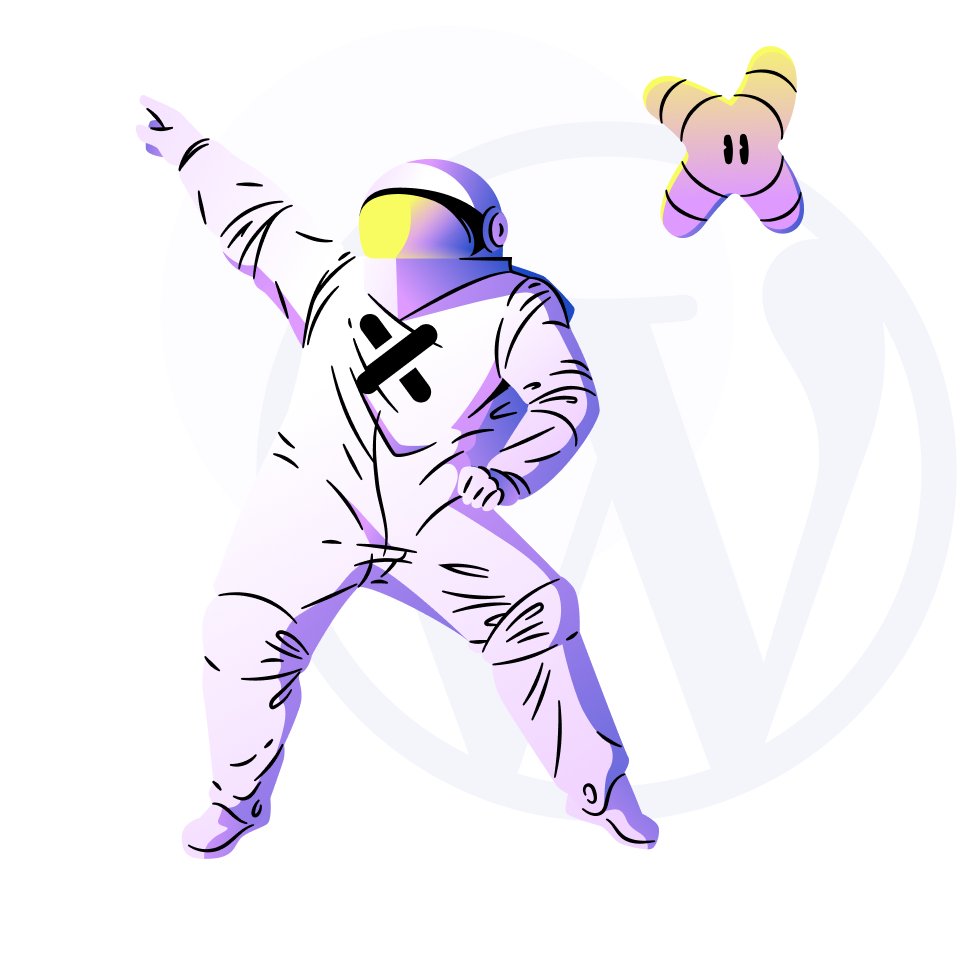 Working With a Web Development Agency vs Hiring In-House
If you're going to be making consistent improvements to your site, why wouldn't you hire in-house, rather than work with an agency? It's a good question! Let's take a look:
Orbiter FAQs
Do I need to be using WordPress to take advantage of Orbiter?
Yes, our teams are built based on their expertise engineering and maintaining WordPress. It's our specialty!
What happens when my Orbiter Essential or Orbiter Premium Contract Ends?
You will have the opportunity to make edits to duration or hours, renew your contract, or give notice of cancellation.
How does Orbiter fit my current team structure?
That all depends on how you choose to factor Orbiter into your workflow. Our team can handle all the technical aspects of your site or join forces with your existing team. It's all up to you!
Do I have to have worked with XWP before to use Orbiter?
No! All you need is a website running WordPress.
What is the minimum contract length for an Orbiter engagement?
Minimum contract agreements start at 3-6 months.
Trusted by some of the world's leading brands