Publishers and content creators are constantly looking for new ways to tell unique, engaging stories online. Today, their storytelling toolbox grows a lot bigger with the release of Web Stories for WordPress, an all-in-one, easy-to-use platform for publishers to tell engaging stories online. From a WYSIWYG editor to unique templates that make creation a breeze, Web Stories for WordPress will revolutionize the way you publish content online.
What started out a little over two years ago as part of the AMP project, Stories had potential to be something big. Google, the XWP team, Formidable, and two separate design agencies have worked tirelessly to create a brand new platform that made Stories:
Easy to use,
Feature rich, and
Easy to integrate with WordPress.
The Web Stories team has taken the previous prototype built on Gutenberg and rebuilt it from the ground up using pure, modern React. Because of the new foundation, the development team has been able to add a variety of functions that users will love.
A Unique, User-Friendly Interface
Web Stories is no longer tied to AMP or the Gutenberg framework, and is built using an entirely new interface. This has allowed us to completely reimagine what Web Stories is capable of, bringing improved functionality and features.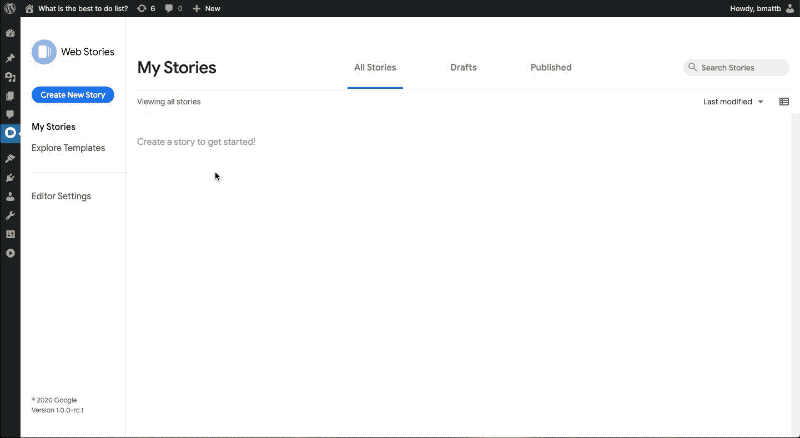 Photo and Text Editing Capabilities
Web Stories gives users simple photo and text editing features to make creating layouts a breeze. Edit text style presets, adjust image size and position, and more, all in one convenient location.
Integrations with the Biggest Names in WordPress
The Web Stories plugin integrates seamlessly with your WordPress site and its plugins, including Site Kit, Yoast, Unsplash, Coverr, and more. Plus, Web Stories fully integrates with AMP, allowing for powerful page speed and improved performance on mobile devices.
"XWP is bringing the expertise needed to effectively build for the WordPress ecosystem, and has been an essential partner for bringing Web Stories for WordPress to market at a rapid pace. We're excited to continue our fruitful collaboration."
– Paul Bakaus, Senior Staff Developer Advocate @Google
Find a bug or want to request a new feature? File a bug report or feature request on GitHub. Our team will be consistently working on improvements and fixes throughout the life of the project. We can't wait for you to see what the future of Web Stories looks like!