We're incredibly excited to announce that our all-remote workplace is now officially certified as a Great Place to Work! After spending almost a decade building an inclusive and valuable community we're thrilled and humbled to have official recognition.
Why are we so excited? Great question!
Many awards are judged by a panel of professionals and are heavily influenced by size, revenue, and connections a company might have. This is not the case with Great Place to Work.
XWP unlocked the Great Place to Work status through the endorsement of the people who work here, and we couldn't be more proud.
The great thing about Great Place to Work is that it partners with a 3rd party survey provider, so even though XWP has an internal tool in place to proactively measure employee experience, it's truly meaningful to validate what we hear from our people through an impartial source.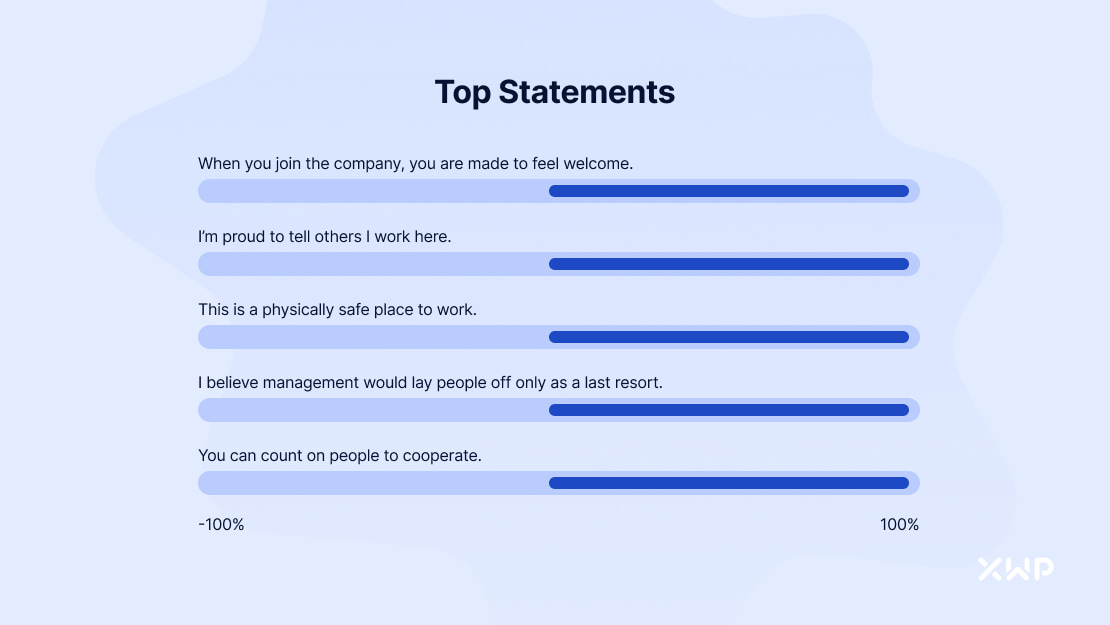 We were thrilled to see that 100% of our survey respondents said that XWP provides a safe, welcoming environment, where you can count on others to cooperate and layoffs only occur as a last resort. To have unanimous support from our team on statements like these is truly heartwarming.
But perhaps the statement we're most proud of from this selection is that 100% of respondents would also say that they are proud to tell others that they work at XWP.
We've always aimed to create a community where people can take pride in their work, and the work of their teammates. Whether that's through collaborating with the biggest brands, or opening the door to diverse conversations by building a team from around the globe, to see 100% response is fantastic.
"One of the things I love the most about XWP is the community of people we have here. You're never treated like a tool or a piece of software. You're treated like a human, with human needs, wants, and emotions."

Ernesto Méndez, Senior Engineer.
Building a Great Place to Work
But of course, a community like XWP doesn't happen by accident. For almost a decade we've been building and refining a community experience to be proud of. Here are some of the ways we invest in making XWP a Great Place to Work: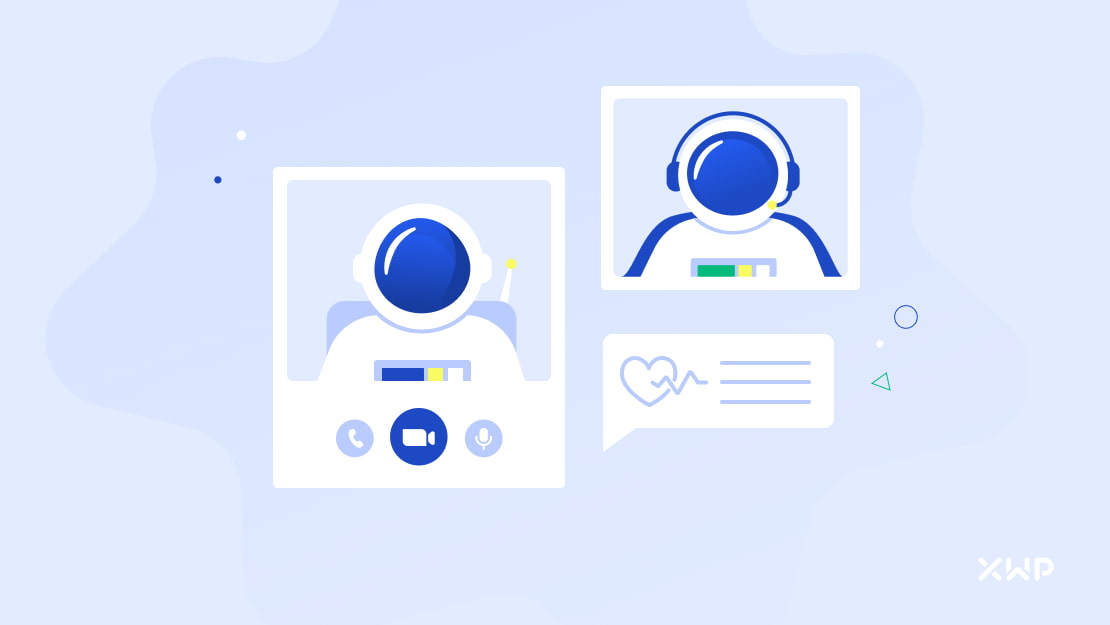 People Advocates / Robins
Every Batman needs their Robin 🦸‍♀️
Our People Advocates (fondly referred to as Robins amongst our team) are like sidekicks for our XWPeople: Someone on hand whenever they need support, have questions, or just need someone to talk to. People advocates are someone to depend on, not tied to any of their immediate project teams who can help with any issues related to work/life balance.
Robins meet with their assigned team member once a month as standard but are always open to meeting more often if the community member thinks it would be beneficial. In between times, they also conduct a weekly asynchronous check-in through a 'weekly pulse' in Slack, giving our community members an easy way to raise any issues before they snowball into something more severe.
"We want to make sure that everyone is having the best experience possible throughout their journey with XWP, and that they know if they are ever facing challenging times in their personal life, they have a safe space to share how it is impacting them. We can offer support that fits their current needs."

Aline Andres, Lead People Advocate
You can learn more about what this side of XWP means to Aline Andres, our Lead People Advocate, in her article 'Why I Joined XWP (And How We Do Things Differently!)'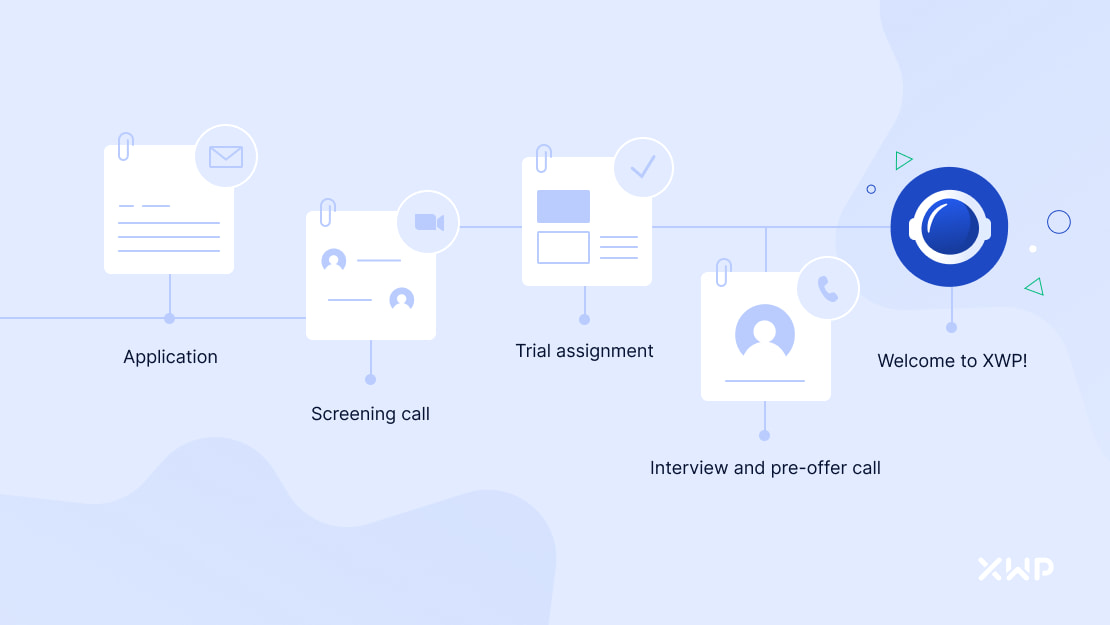 Intentional Onboarding
Creating meaningful experiences is a hallmark of XWP's culture, and intentionally building our values and beliefs into each step of the hiring and onboarding process remains a top priority.
Before a job advertisement ever hits our careers page, social feed, or a job board, there's a lot of work that goes on behind the scenes. From collaborative role definition and evaluation process design, to interview canvas creation and equitable pay scale planning, each open role at XWP is customized for the candidate journey and is designed to provide value at every stage.
That intentionality carries on into our onboarding process, where we purposefully allow new XWPeople to onboard at a pace that feels digestible, and give them multiple touchpoints for issue escalation, making sure they're in the very best place to succeed.
Read our articles 'The Hiring Process: Where Remote Culture Begins' and 'How We Create Memorable Remote Onboarding Experiences' to learn more about how we make XWP a great place to work before you even start!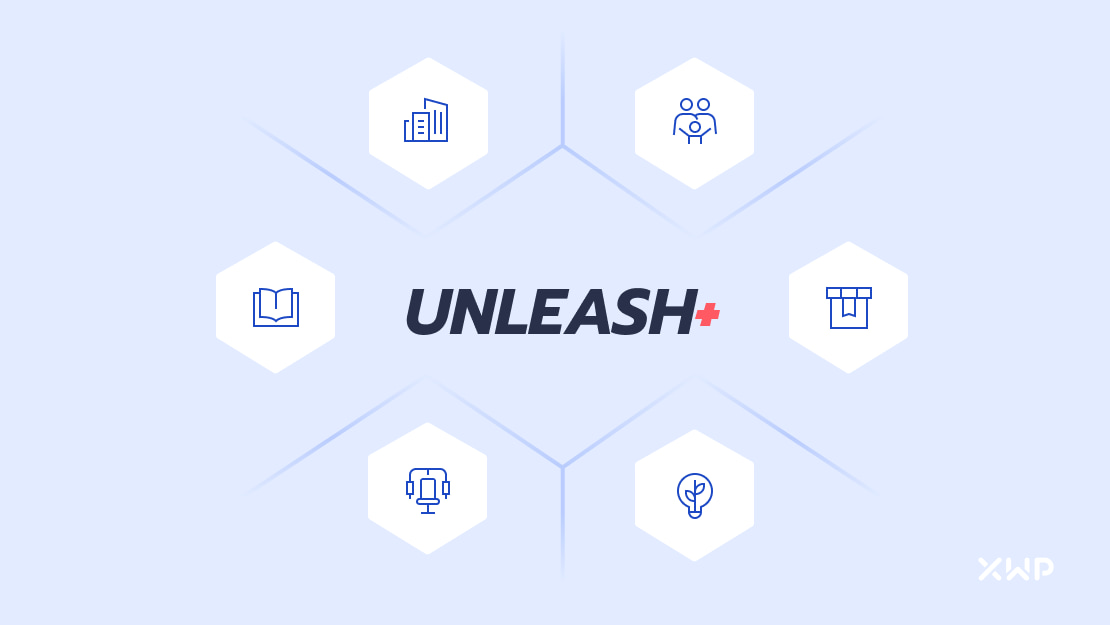 Unleash+
At XWP, success is about much more than awards and media coverage. We gauge our progress based on how happy and supported our XWPeople feel in their role, their opportunities for growth, and their ability to contribute to our core mission of making the web a better place.
Unleash+ is how we encourage our XWPeople to keep learning, growing, and doing what they love, with a $2,500-a-year allowance to use for things that enrich their lives. In 2022, we also launched a historic bonus of $500 specifically dedicated to things that help manage community members' mental health.
There are more than 50 categories in Unleash+, covering everything from Adventure Sports to Lego—Because different things make different people happy, and we understand that feeling fulfilled in your personal life carries over into your availability to contribute.
Want to learn more about Unleash+? Learn more on our 'working at XWP' page.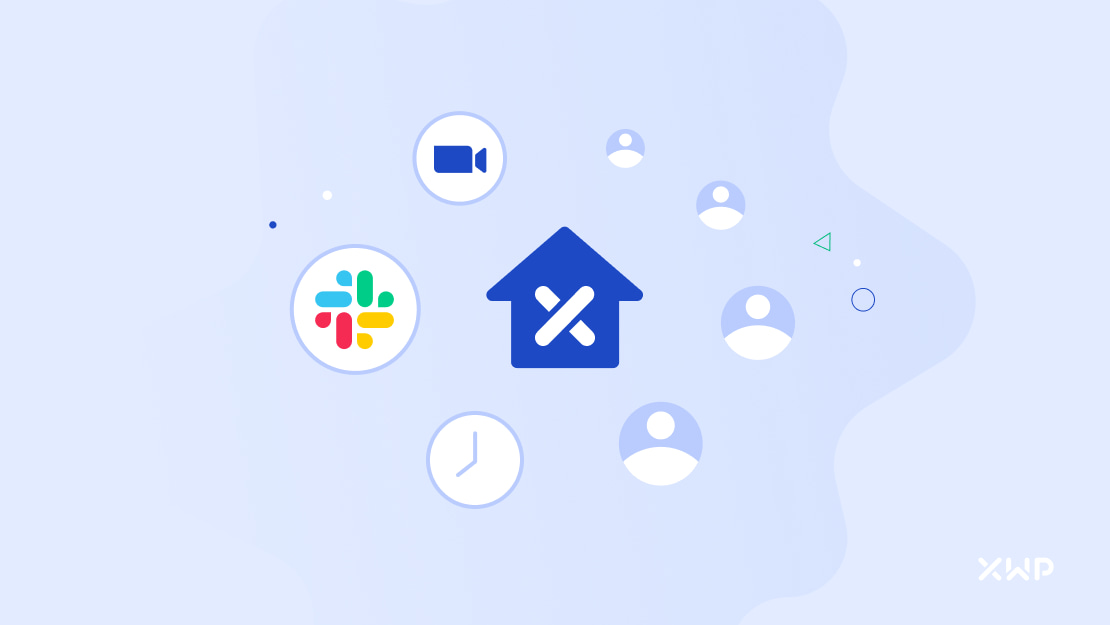 Homebases
We created homebases in early 2021 as a response to feedback that team members wanted greater opportunities to build connection and community. They are timezone-aligned smaller groups for our team to build deeper connections, share life experiences, and relax.
Homebases currently consist of a private slack channel, which acts as a central place for group members to converse async and share content, and a monthly hour-long Zoom call. What takes place on a homebase call is entirely up to the group!
Learn more about homebases in 'A Snapshot into Remote Culture at XWP' from our Director of Community Experience & Culture, Tom Stinson.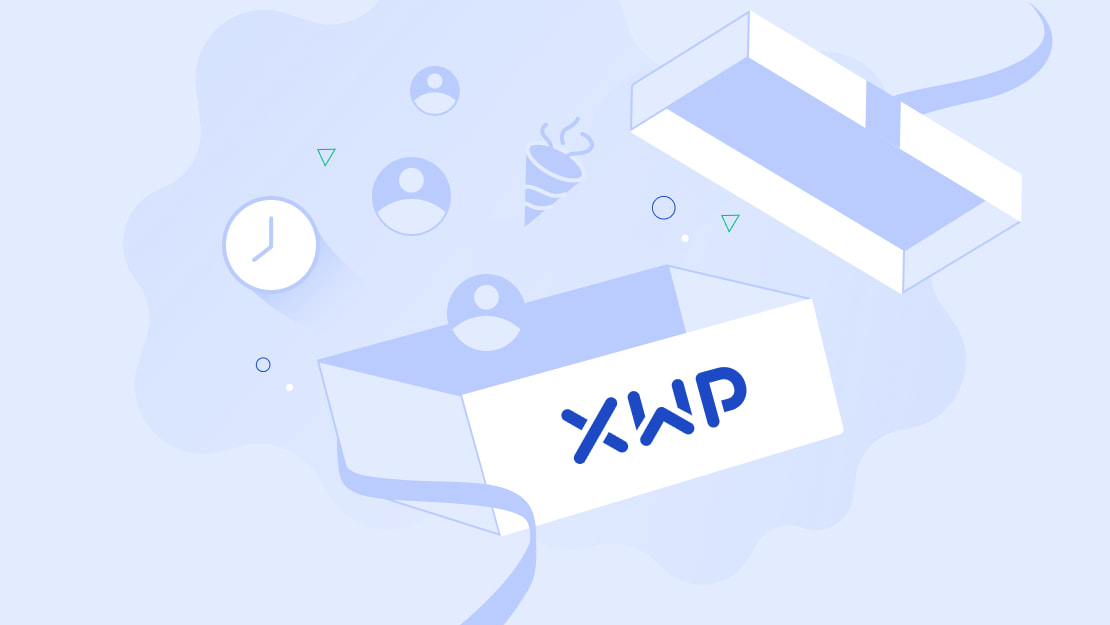 Holiday Party
Once a year, the entire XWP team comes together for a single time-zone event to reflect, learn, share, and celebrate our diversity as a community: The XWP Holiday Party!
Regardless of location, culture, or belief, our Holiday Party gives our community a space to celebrate a holiday that is meaningful to them and accepted by all XWPeople. Together we reflect on the wins (and losses) of the past year, learn from our peers, and have plenty of fun and games along the way.
You can read all about our Holiday extravaganza in '5 Ways to Ensure Your Remote Holiday Party is a Success' from our Director of Community Experience & Culture, Tom Stinson.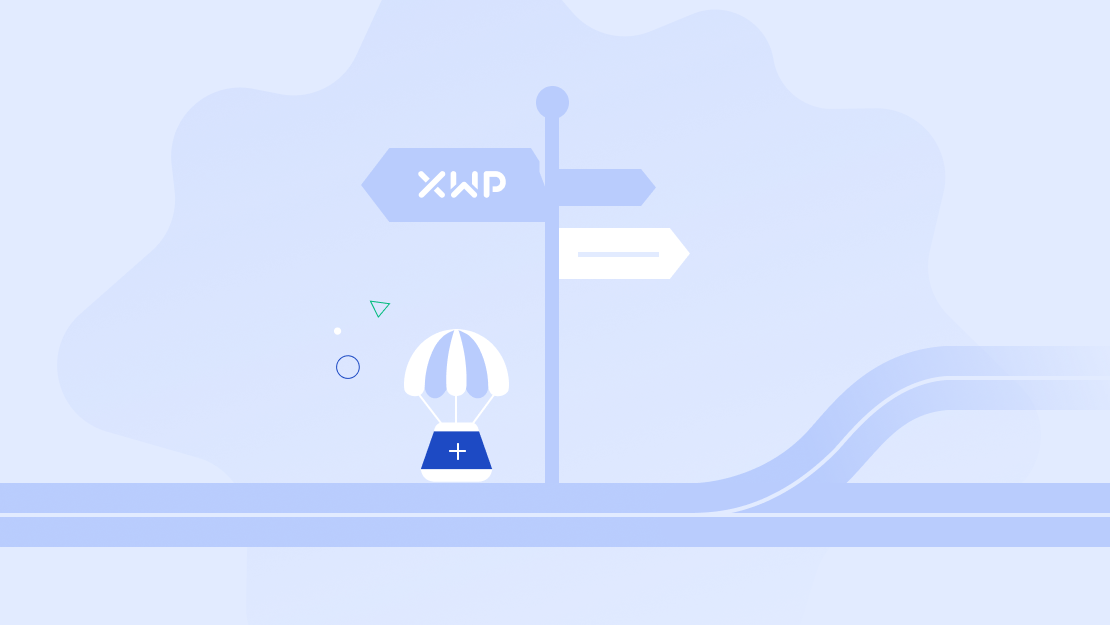 Offboarding Support
As much as we hate to see people leave our community, a natural part of learning and growth is exploring new opportunities and finding deeper fulfilment. Sometimes (unfortunately) that means leaving XWP for pastures new.
We're very lucky that we don't have people leave us very frequently, but when we do, we want to make sure that we make the offboarding process as smooth as possible, winding down projects in a way that works for us both whilst giving our XWP alum everything they need to succeed in their next steps.
We've recently updated our framework around offboarding so that candidates can take advantage of the following:
We offer every community member the chance to have their CV reviewed by a talent acquisition specialist.
We enable candidates to brush up on their interview skills by scheduling mock interviews and feedback rounds.
Where appropriate, we'll always offer public recommendations on Linkedin or a different platform of the candidate's choosing.
If there's a good fit, we'll open up our professional networks to help aid their success as they continue their journey.
The offboarding process is also a crucial time for us to analyze and evaluate the experience of our community members, making any reasonable adjustments to ensure that XWP continues to be a great place to work.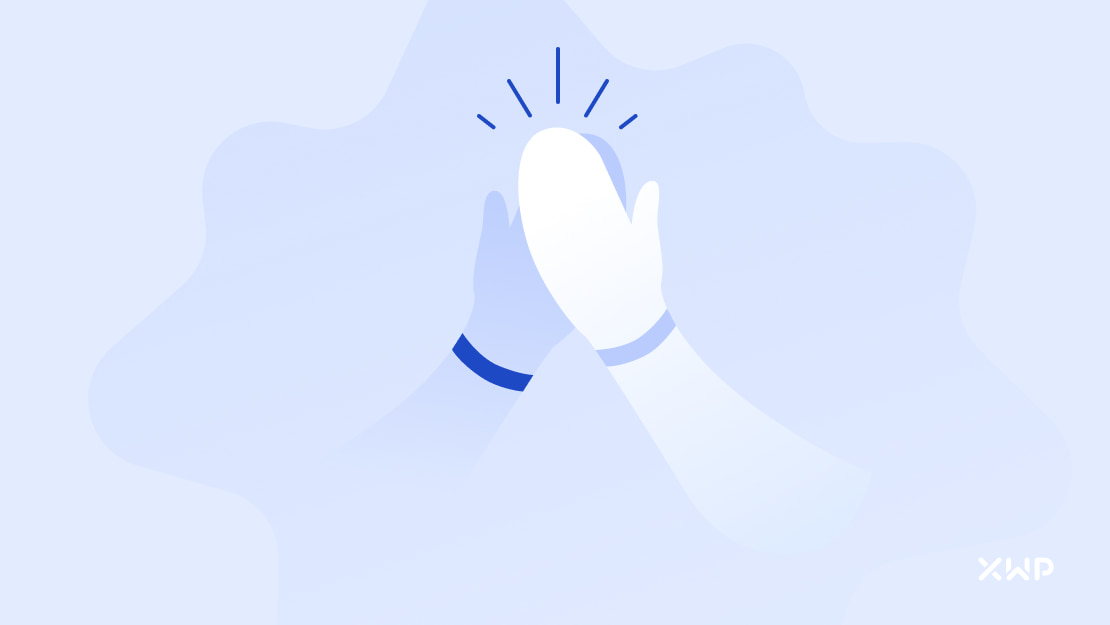 Can an Agency Be a Great Place to Work?
Can joining an agency community really be as fulfilling as working for a product business or freelancing as a one-man band? Well, we think so! Agency life isn't for everyone, but we think for the right person it can offer a lot.
For example, agencies generally have larger teams with a wider bank of skill sets, which means that their team members are able to access a wider, more diverse support network than they would otherwise be able to. A hundred heads are better than one, and in the right environment, this can mean unparalleled opportunities for learning and growth.
The variety and calibre of agency clientele also attract people to agency life. The biggest brand names tend to opt for agencies so they can tap into experienced teams where each person is proficient in their own specific role, or so that they can extend their own teams without hiring in-house. Agency life doesn't just mean working with one huge brand, it can mean working with a bunch of them!
Deciding whether to go it alone as a solo freelancer or join an experienced agency community was a decision our Senior Content Creator Scott Batchelor made when he was looking to build a more fulfilling career. You can learn more in his article 'Location Independence Changed My Life. Here's How:'
XWP: A Certified Great Place to Work
Our fully-remote team of more than 100 experts now spans more than 35 countries and 17 timezones. From Canada to Korea, South Africa to Spain, you'll find exceptional XWPeople all over the world, serving our clients and building a better web together.
Want to learn more about what makes us tick? Find out How Remote Works at XWP or Search our vacancies.