WordPress is, at its heart, a blogging platform. 17 years after its inception and over 61% of total CMS market share later, it's a powerhouse of Internet content. From eCommerce to recipe blogging and everything in between, if you can dream it, it can be done on WordPress. But WordPress still works best when it's at its roots. Publishers and media companies alike flourish on WordPress. Why?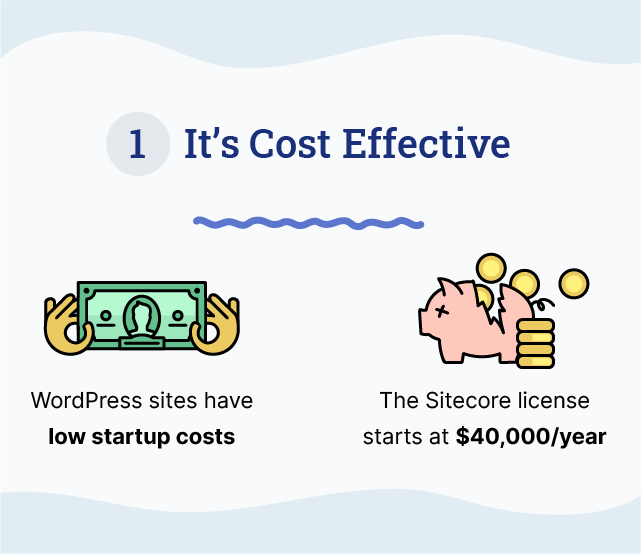 Unlike other CMSs, WordPress has a relatively low cost of entry. Grab your domain, your hosting, and an awesome agency to help design the site of your dreams, and you're good to go. Some other CMSs, like Sitecore, can cost upwards of $40,000/year just for licensing. With WordPress, you pay what works for you. Small greenfield publishers can choose a host that works for them. Others, like Rolling Stone or Heavy, can go with a host that meets their traffic needs like WordPress VIP.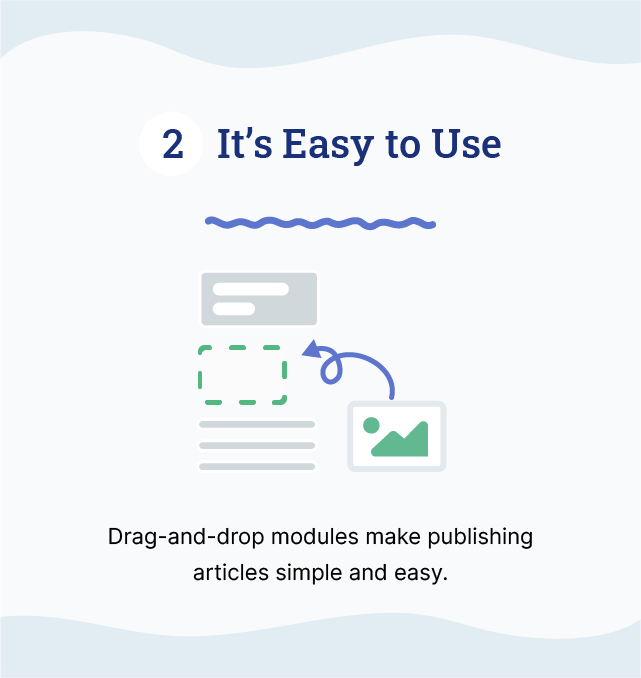 WordPress has always been user friendly, but in December 2018 it got even more so with the Gutenberg editor. The Gutenberg editor replaced the classic editor with an easy-to-use drag and drop 'blocks' that make building professional websites simple. Just like WordPress's thousands of plugins and themes, developers around the world are constantly creating new blocks to allow for new functions on users' sites.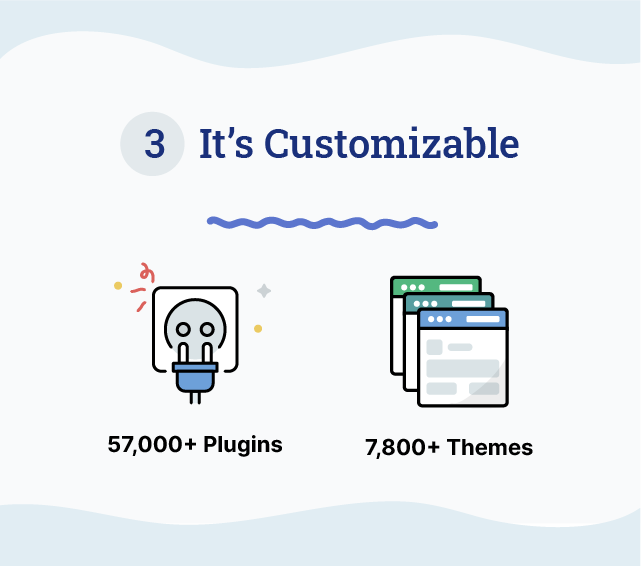 No matter what you need your site to do, there's a plugin that can make it happen. Over 57,000, in fact. Add to that almost 8,000 themes available to make your site look (almost) exactly how you want, and you've got a recipe for success.
But because it's open source, a custom solution is only a click away. While there are plenty of developers around the world that work on WordPress, you want to find one with a track record of creating quality plugins and themes that work, like XWP. We've created plugins for some of the biggest names online, like AMP, Cloudinary, and Unsplash. We've also worked with publishers like Rolling Stone and News Corp Australia to create customized editorial functions to meet their unique needs.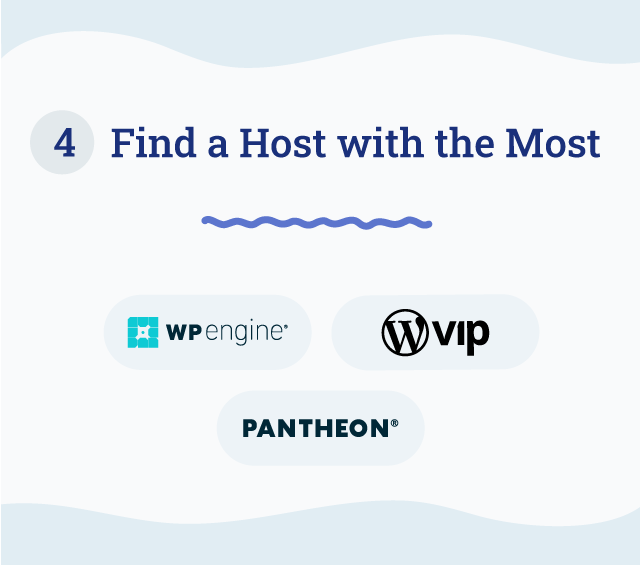 Large publishing companies need an enterprise host with a large server stack to serve up their content to users around the globe. Some CMSs have these options, sure, but WordPress's plethora of high-performing hosts means that your company can look for an option that suits your needs. Chances are your agency has connections with a number of hosting partners and can help steer you in the right direction.
At XWP, we partner with many hosts in the WordPress space. Each is unique and has its own list of benefits depending on your individual needs.
WP Engine is a scalable, secure solution that hosts WordPress sites around the world. They provide hosting optimizations for small businesses and global enterprises alike.
WordPress VIP is an enterprise platform that provides state of the art servers, support, and security for high-traffic, enterprise WordPress sites. Plus, their infrastructure is created and maintained by Automattic, the same geniuses that back WordPress itself.
Pantheon is a web-ops platform that hosts both WordPress and Drupal sites. They host over 300,000 websites and serve over 10 billion pages a month. Their platform allows you to manage all of your sites in one convenient location.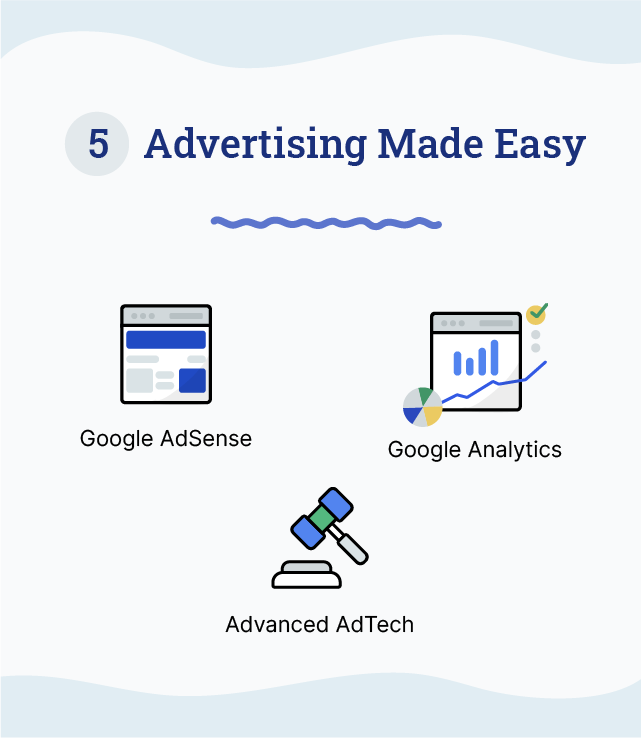 Publishers depend on advertising for a large part of their revenue, so the easier it is to advertise on their CMS or platform, the easier it is to grow their business. Certain ad plugins can help insert self-hosted ads onto your website, and they can easily integrate into your AdTech stack, helping gather data and improve revenue.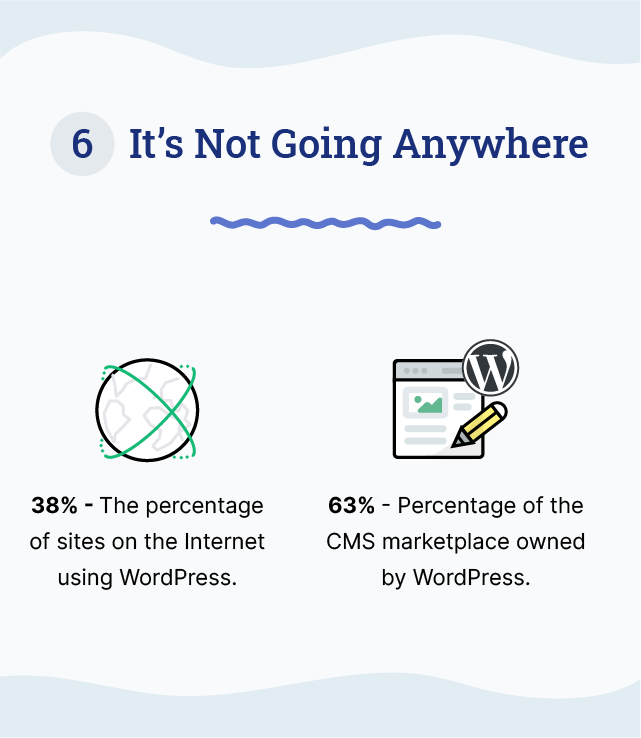 WordPress powers over 40% of the Internet. Fortune 500 companies and small businesses alike run their sites with this powerful platform. And thousands of developers work tirelessly every day to improve its functionality. In a time where so many CMSs are seeing their final days, it's important to make an investment in a site that you know will be around for years to come. And with new improvements coming almost daily, expect your site to only get better as time goes on.
Even though it has humble roots, WordPress has grown into a powerhouse in the CMS space, beating the likes of Drupal, Sitecore, and Joomla as the world's favorite way to build and maintain websites. Have you been thinking about moving your website to WordPress, but are concerned about the migration process? Let the experts at XWP help.
Learn More About Our CMS Migration Services
Are you planning a move to WordPress in the near future? We'd love to help! Whether working with your team directly or just answering questions we want to help you make the move to WordPress as efficient and effective as possible. Contact us and let's talk!