If you're anything like us, you're counting down the days to WordCamp Europe 2023. We're excited for an in-person weekend of learning, sharing, and fun this June—and we look forward to seeing you all in the historic city of Athens!
WordCamps are a really big deal here at XWP. Despite our team being distributed all over the globe, a lot of us travel to meet up in person for the event, and a number of our XWPeople contribute and volunteer over the course of the weekend. 
With that in mind, we've started putting together our plans for around the event, with top tips from a local guide. Athens is a city that rewards exploration, so whether you stick to well-known landmarks or venture off the beaten path, there's always something new to discover. Check out our picks of things to do: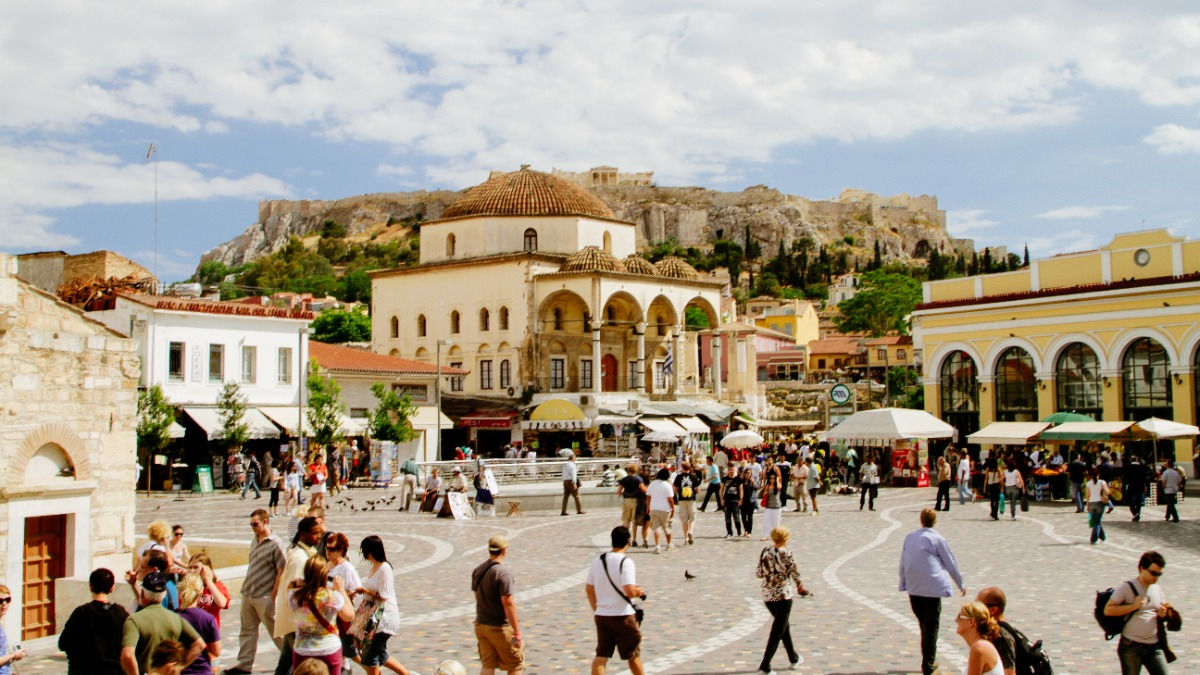 1. Stroll Around Monastiraki Flea Market
The Monastiraki Flea Market is one of the oldest and most vibrant markets in Athens. Located in the heart of the city's historic district, the market is a popular attraction among locals and tourists alike. 
Here, you can find a wide variety of items, from antique furniture to vintage clothing to handmade jewellery. It's an excellent place to browse for souvenirs, gifts, and other unique items that you won't find in a typical tourist shop.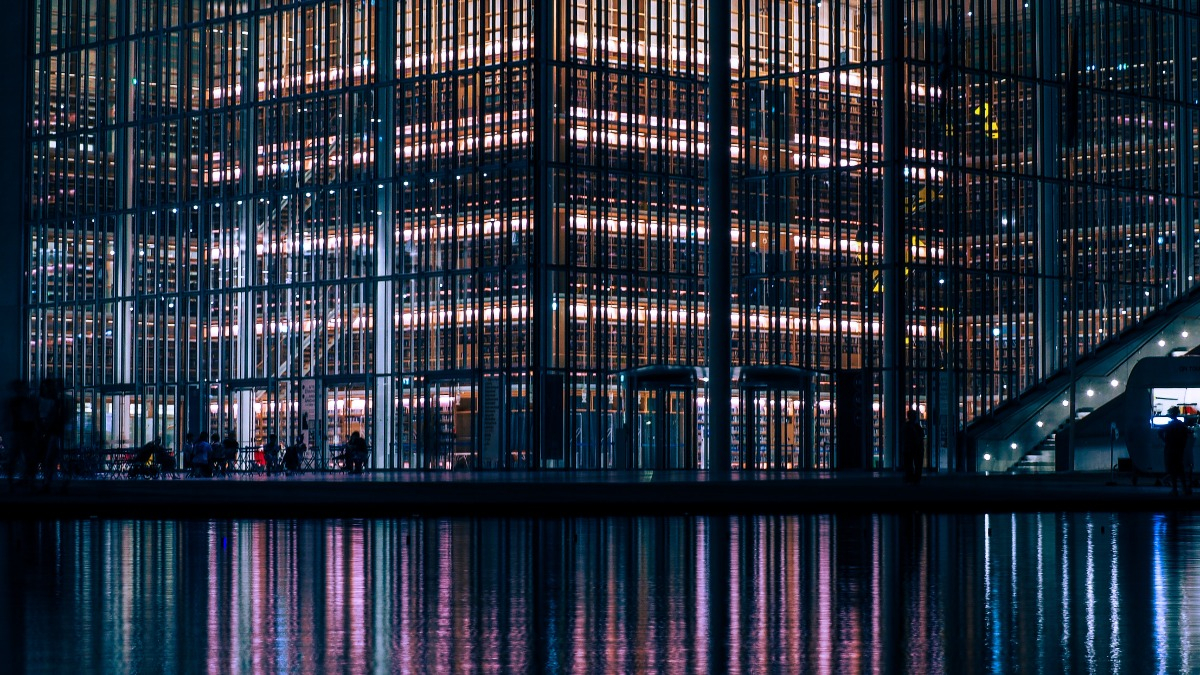 2. Visit the Stavros Niarchos Foundation Cultural Center 
The Stavros Niarchos Foundation Cultural Center (SNFCC) is a modern architectural masterpiece that hosts a wide range of cultural and recreational activities.
This impressive complex includes the National Library of Greece, the Greek National Opera, a stunning park, and an artificial lake. Visitors can attend concerts, exhibitions, and workshops, take a guided tour of the facilities, or simply enjoy the scenic views and outdoor activities. 
The SNFCC is located in the Kallithea neighborhood, a short distance from central Athens.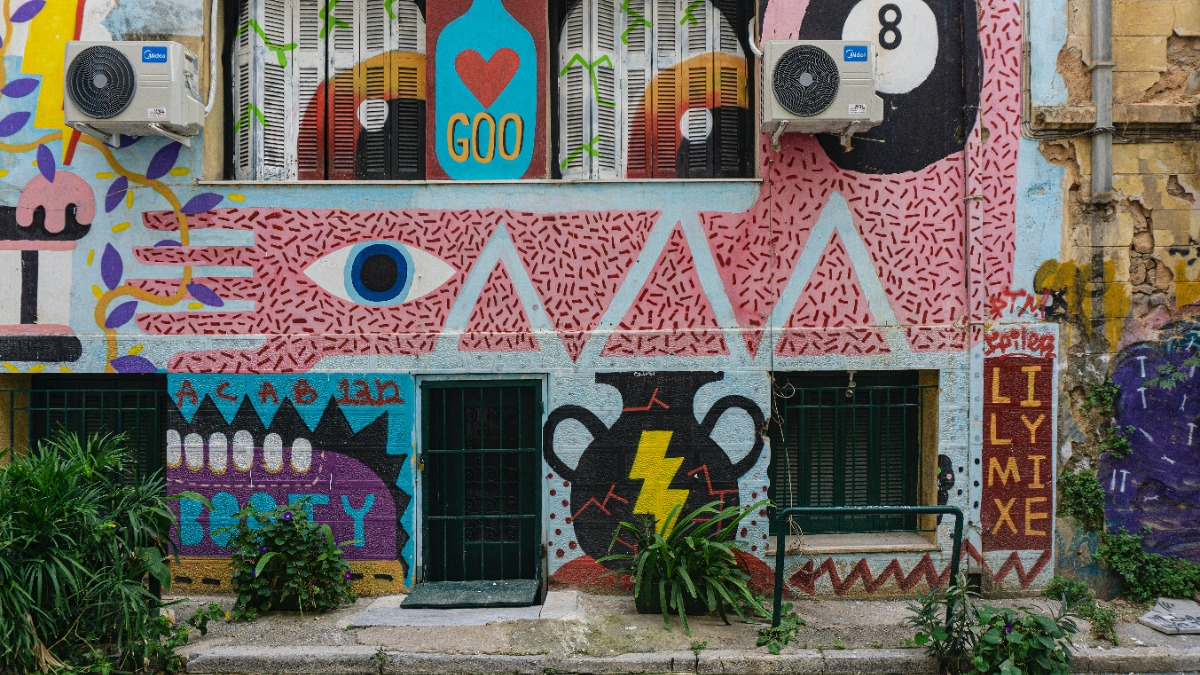 3. Wander Around Some of Athen's Bohemian Neighborhoods
Exarcheia
Known for its alternative and counterculture spirit, Exarcheia is an edgy and vibrant neighborhood that embodies Athens' bohemian side. Street art covers the walls, colorful murals express political messages, and an atmosphere of artistic freedom permeates the air.
Plaka
Nestled in the heart of Athens, Plaka is known for its picturesque narrow streets, charming neoclassical houses, and colorful bougainvillea-filled courtyards. It's bohemian vibe and vintage allure make it a favorite among Instagrammers and seekers of unique experiences.
Anafiotika
Tucked away beneath the Acropolis, Anafiotika feels like a hidden gem in the bustling city of Athens. This neighborhood exudes a distinct island charm, with whitewashed houses, cascading flowers, and narrow stone pathways that transport you to the Greek islands.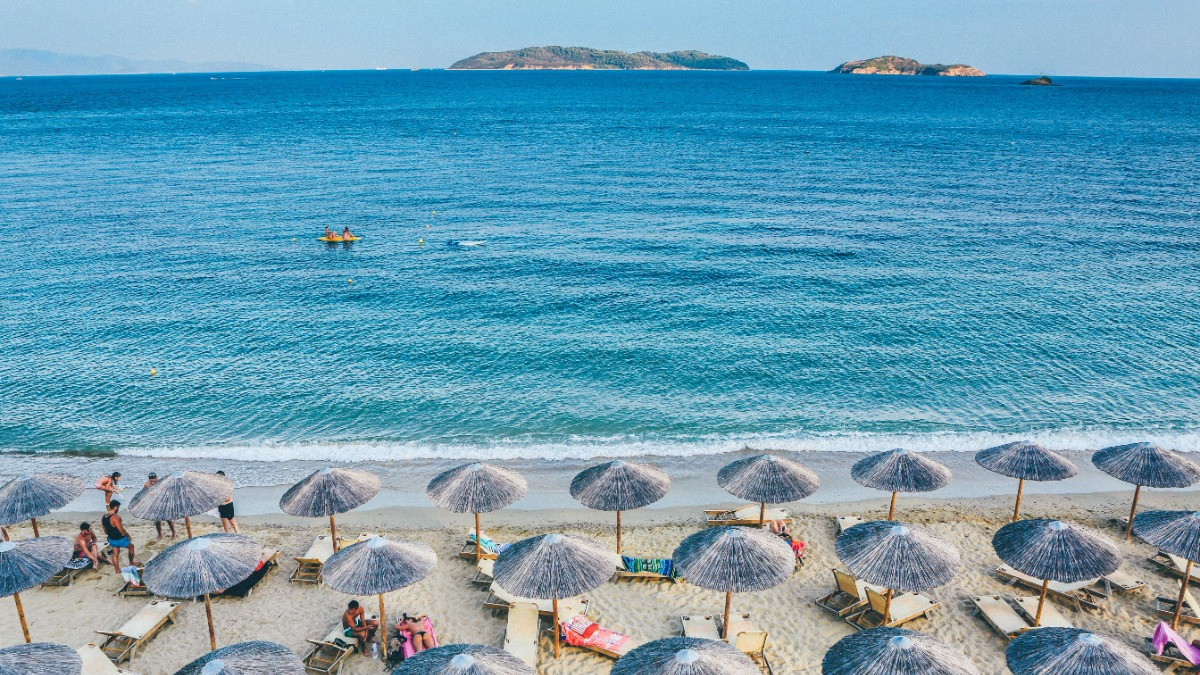 4. Catch some rays at a local beach
To get to the beach from Athens, you have several options depending on your preferences and the specific beach you wish to visit.
If you prefer a nearby beach, you can head to the Athens Riviera, which is just a short distance from the city center. You can take a taxi or use public transportation like buses or the tram to reach popular coastal areas such as Glyfada, Vouliagmeni, or Varkiza. 
If you're looking for a more secluded or picturesque beach, you can consider renting a car and driving along the Attica coastline to explore destinations like Cape Sounion, home to the iconic Temple of Poseidon, or venture further to beautiful beaches in the wider Attica region.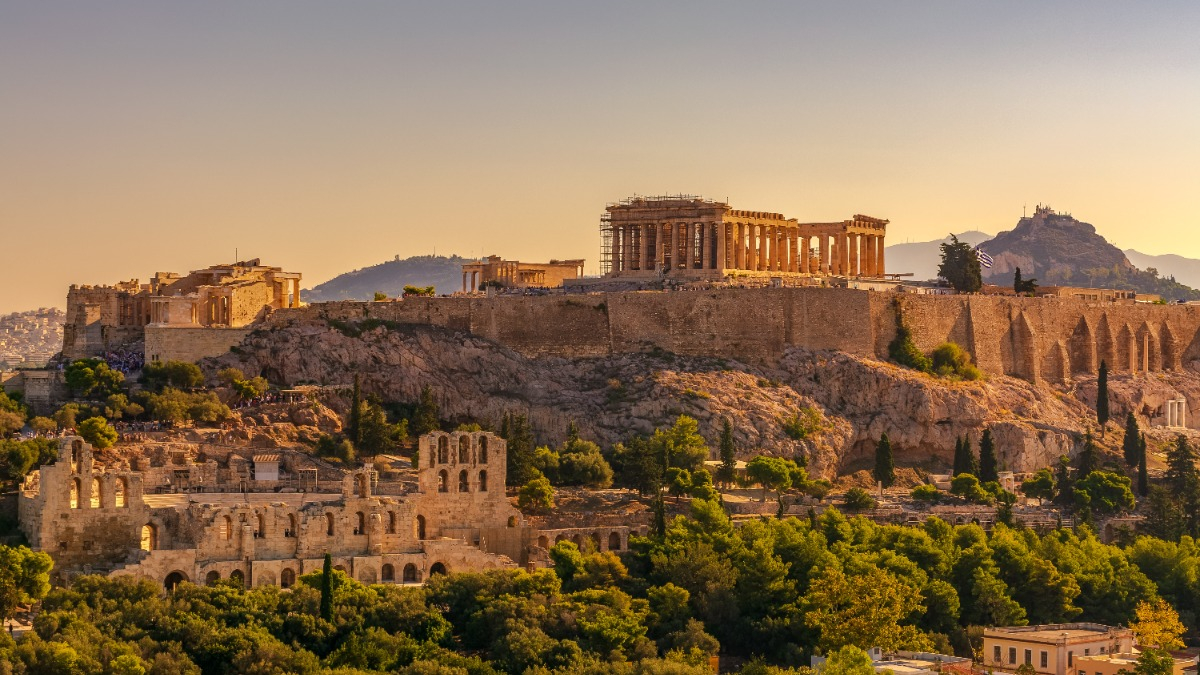 5. Visit The Acropolis and Anafiotika
No trip to Athens would be complete without a visit to the Acropolis. This ancient citadel towers over the city and offers breathtaking views of the surrounding area. 
The most famous structures at the Acropolis are the Parthenon and the Temple of Athena Nike, but there are many other ruins to explore as well. We recommend reserving a few hours to fully explore once you reach the top.

If you're going to be walking to the top, be sure to wear comfortable shoes and bring plenty of water. It can get hot in Athens and the hill is pretty steep!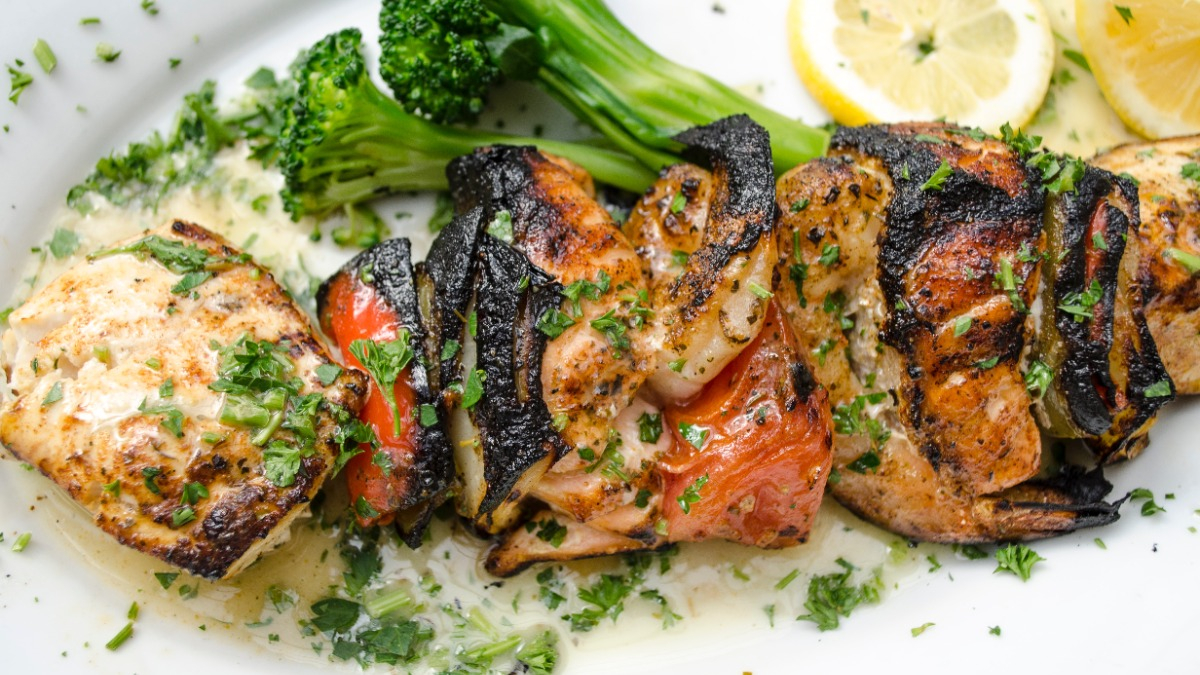 6. Sample Some Greek Food
Discover the essence of Greek cuisine, characterized by harmonious blends of fresh olive oil, fragrant herbs, tangy feta cheese, and an array of other vibrant Mediterranean ingredients— no trip to Athens is complete without it.
Souvlaki
Souvlaki is a beloved Greek street food consisting of grilled skewered meat, typically pork or chicken, served with warm pita bread, tzatziki sauce, and garnished with fresh vegetables. It has deep historical roots in Greece and has become a symbol of Greek cuisine worldwide.
Where to eat it: To indulge in a traditional meat souvlaki, make your way to Kostas in Athens. This iconic eatery is famous for its mouthwatering souvlaki, marinated to perfection and served with all the classic accompaniments. 
If you're seeking a vegan alternative, Mama Tierra in Athens is a fantastic choice. They offer a flavorful vegan souvlaki made with plant-based protein and a variety of fresh and delicious toppings.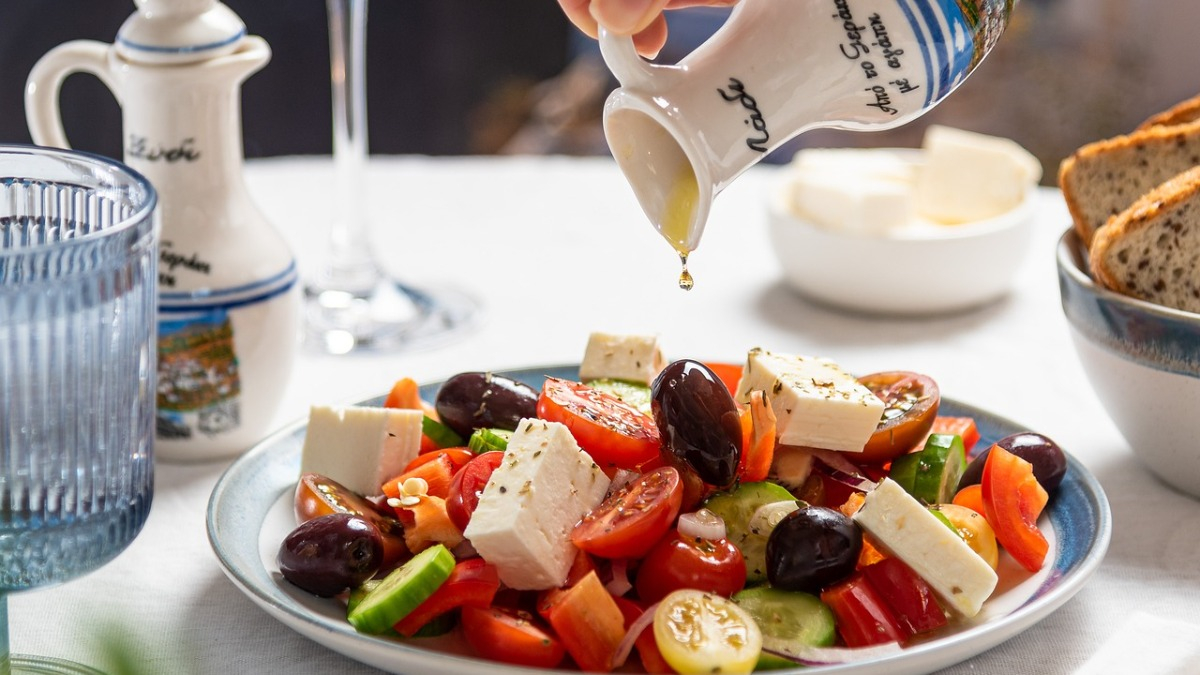 Horiatiki (Village Salad)
Horiataki is a Greek Feta Salad is a vibrant and refreshing medley of juicy tomatoes, crisp cucumbers, tangy Kalamata olives, crunchy bell peppers, and creamy feta cheese. The combination of these fresh ingredients, drizzled with olive oil and sprinkled with oregano, creates a harmonious blend of flavors.
For traditional Horiatiki, visit To Kati Allo in Athens, known for their authentic rendition of this dish. If you're looking for a vegan alternative, Yi in Athens use plant-based feta cheese substitutes that mimic the creaminess and tanginess of traditional feta for a delightful vegan twist on this iconic Greek salad.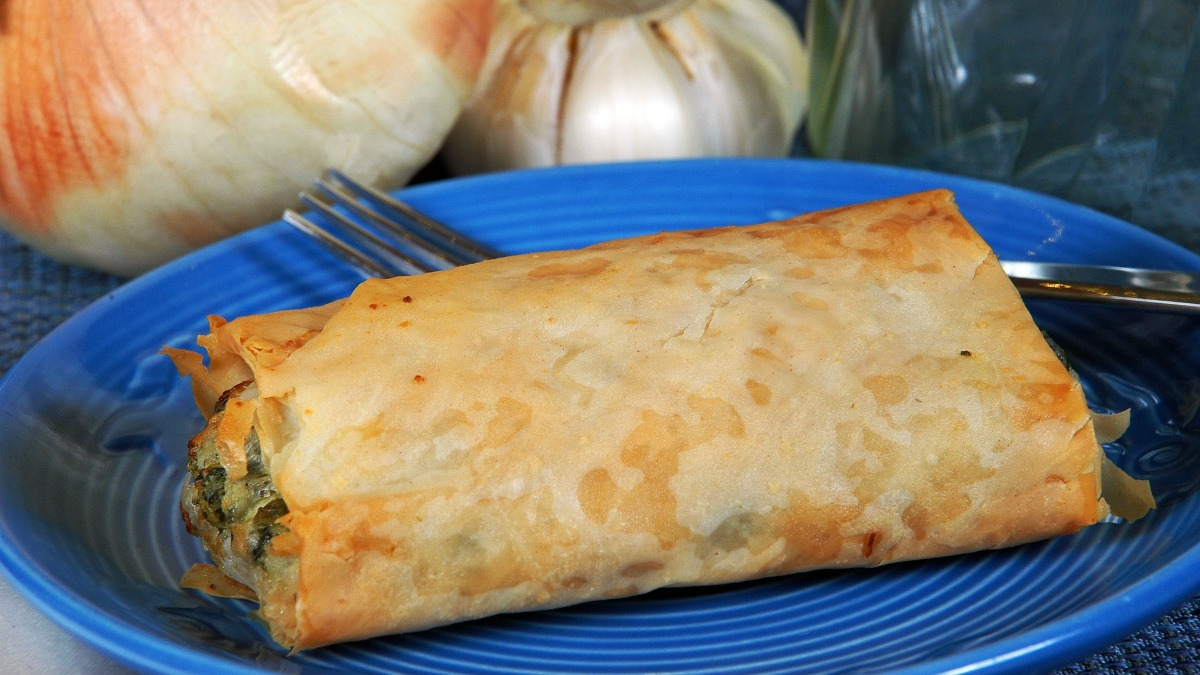 Spanakopita
Spanakopita is a savory pastry filled with spinach, feta cheese, onions, and herbs, all enclosed in crispy phyllo dough. This dish has a long history in Greek cuisine and is renowned for its delicious combination of flavors and textures.
To savor the traditional meat version of spanakopita, visit Ta Karamanlidika Tou Fani in Athens. They serve a mouthwatering spanakopita prepared with authentic ingredients and culinary expertise. 
For a vegan twist on this classic, Cookoomela in Athens offers a delectable vegan spanakopita, using plant-based substitutes without compromising on taste or quality!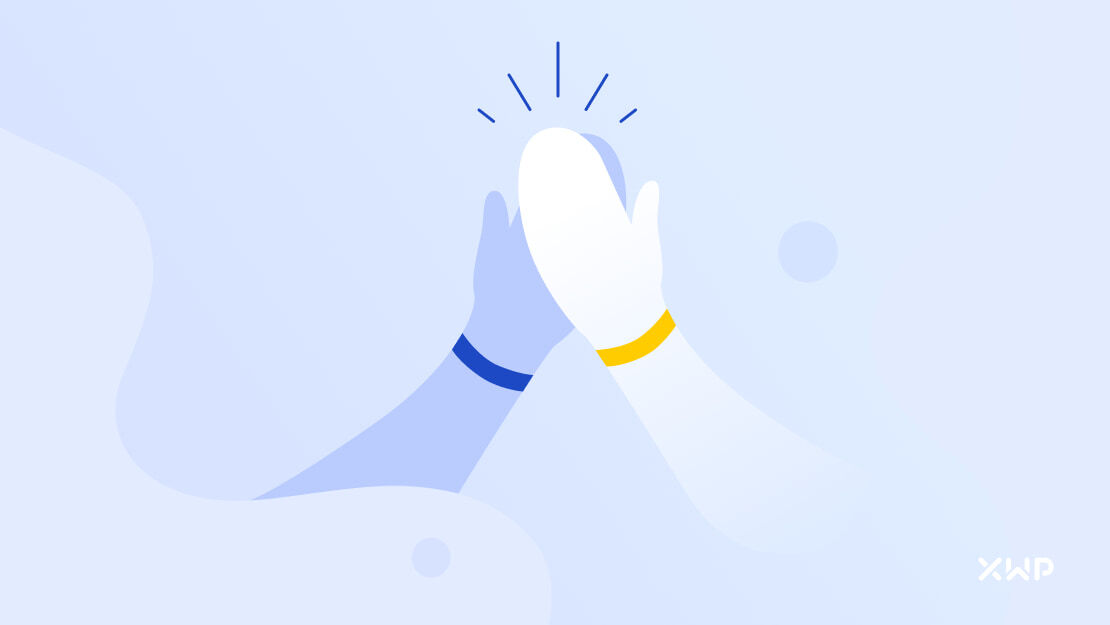 What is WordCamp Europe?
WordCamp Europe is a community-organized gathering of WordPress enthusiasts. Attended by everyone from casual users to Core developers, WordCamp is where we discuss all things WordPress, share ideas, and get to know each other!
There are WordCamp events all over the world, happening on both a regional and continent-wide level. They're a great way to meet others in the WordPress community, and we love attending them! 
XWP in the Community
Whether it be through organization, speaking, workshops, or engineering, we're proud to support the open web communities defining the shape of the web.
A number of our XWPeople are active participants in the WordPress community, including a number of WordPress Core Contributors, thought leaders, and volunteers, who help bring community-driven events like WordCamp to life. 
Simply put, we're passionate about what we do, and we always look to contribute to the development of the community. We believe we don't succeed until we succeed together, and we're proud to play our role in making the web an accessible and rich place to visit.

Come and say Hi! Get your ticket for WordCamp Europe 2023 today.