An interview with Cathi Bosco, XWP UX Architect
User Experience (UX) is something we have come to embed within all of our projects. Cathi is one of our resident UX Architects and with a decade of experience has proven invaluable to the way we execute on the interaction between users and the things we build. She has a wealth of knowledge and experience, so in this post we run a few questions by her about UX, its place in the modern open web, and how she brings good UX practices to our work here at XWP.
Q: What do you do at XWP? What's your day-to-day look like, and what's your big picture impact?
In the role of UX Architect at XWP, I work on client projects by embedding with engineers and agile teams. We work on amazing tech solutions at large and enterprise scale. I also work to define UX processes and methodologies for the wider company. All team members making decisions about plugins, products, and websites are actively making design decisions and part of my goal is to continuously improve our collective design maturity. My work involves all aspects of UX tasks (user's needs) including collaborating with clients and understanding their business goals. I conduct research studies, execute product design, visual UX/UI design, analysis, and consult. I'm capable of a lot of tasks but excel at a select few like, visual design, stakeholder and user interviews (qualitative research studies), mapping, problem-solving, communication, and cognitive thinking.

User experience design (UX) is 100% a team sport so we always work very collaboratively across teams and channels. There can never be enough collaborative synergy.
WFH may be new for some, but it's been the norm here for 15 odd years. Where are you located and what's your setup like?
My studio is in Madison, Connecticut, USA. Over the years my husband and I restored an old circa 1854 farmhouse. I have worked from almost every room in the house as we gradually restored it from a crumbling shell to the finished home it is today. Now my studio is outside of the house because we transformed an old post and beam outbuilding into a separate studio space. It's taken many years but it's been worth the effort. The short walk outside to work and then home at the end of my day makes managing a work and life balance so much easier. Although it is often a struggle since I really love what I do professionally.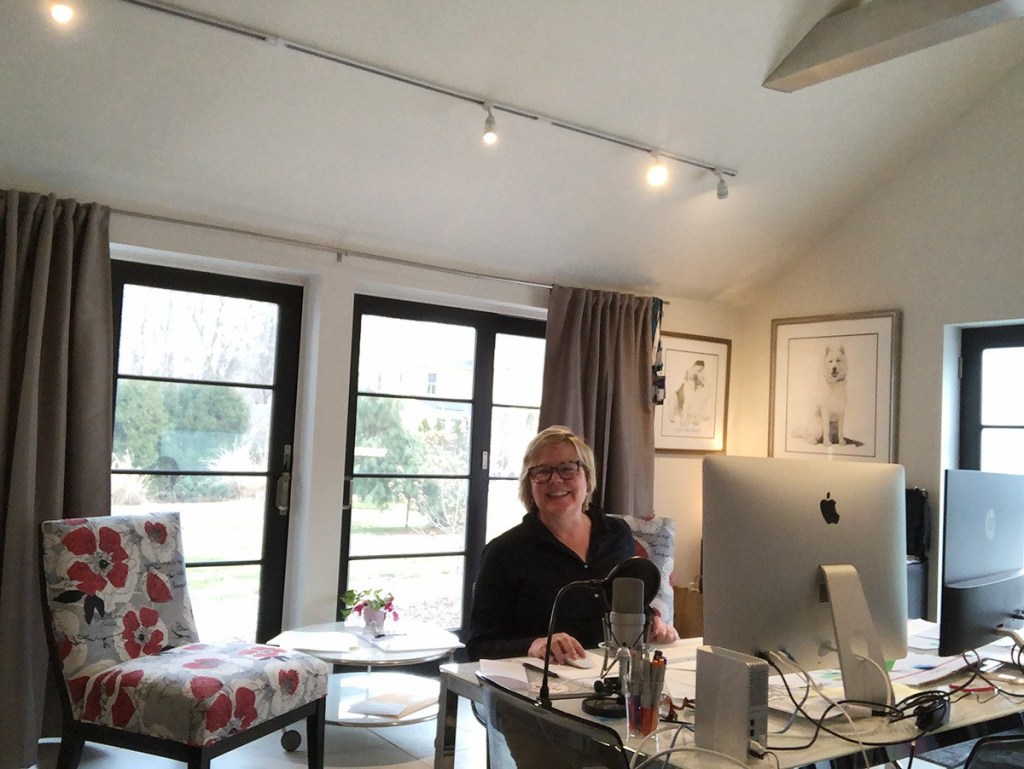 Q: In recent history, what are the most interesting things you've worked on and why?
I'd have to say working on the official Unsplash WordPress plugin is very exciting! Also, working with Google on AMP and Web Stories specifically was really interesting. I still spend a lot of energy thinking and talking to audiences about the problems we can potentially solve with open Web Stories. Publishers like National Geographic, Washington Post, CNN, BBC News, Wired, San Francisco Chronicle and others have been experimenting and publishing with this new media over the last year and so have I.
Research shows us that the web needs more highly performant, short format content solutions. I think we all know that content with ads needs to be a better experience for users too. Web Stories solves these problems with an incredibly immersive experience, inclusivity, & speed.
For Instagram, Facebook, and Snapchat, these stories disappear after several hours or a day. They do not show up in search engine results and they exist in a closed proprietary system – all independent walled gardens. I would also argue that the fear of missing out (FOMO) due to the "disappearing" aspect of the stories features can be a dark pattern for users. This contributes to users constantly checking their phones and promotes unwelcome addictive behaviors. Yes, users can selectively archive stories to display as highlights, however, our research shows this is not an optimal experience either. The content is inaccessible, time-sensitive, and full of low contrast and distracting graphics.
With the official AMP plugin and Web Stories for WordPress, it is possible for a content creator to absolutely own their own content. This is something we are always advising clients to do and I can't emphasize how important this is if we hope to have an open web for the future! As content creators we can have control, we can decide how long our content will last. This work really interests me. There are good use cases for both lasting content expressions and the casual, conversational, and discardable story. With Web Stories done the WordPress way, we will not be locked into dark patterns and we can publish quality content within our own domains. Plus, our stories are searchable and SEO optimized, with ads that publishers can control are part of the value prop of these tools. Sharing and interacting with one another's Stories is still evolving. I am really excited to see all of the creative possibilities that will hopefully emerge.

Q: Your area of expertise is UX. What role does UX play in the success of a project? When is it most important to invest in it?
Of course, no two projects are the same when we consider business goals, user goals, use cases plus their contexts, products, websites… I could go on. (This is actually why our UX Collective (UXATT) is called UX All the Things!) Invest in UX at the beginning of problem-solving and keep investing. To start my teams typically prioritize conducting a solid heuristic evaluation, identify use case scenarios, stakeholder and user interviews, problem framing, along with some qualitative value proposition research as we immerse ourselves into any project. From there we often move into journey mapping (one of my favorite tactics for surfacing the evidence of friction), drafting flow carts and iterating visually while collaborating across internal channels and teams.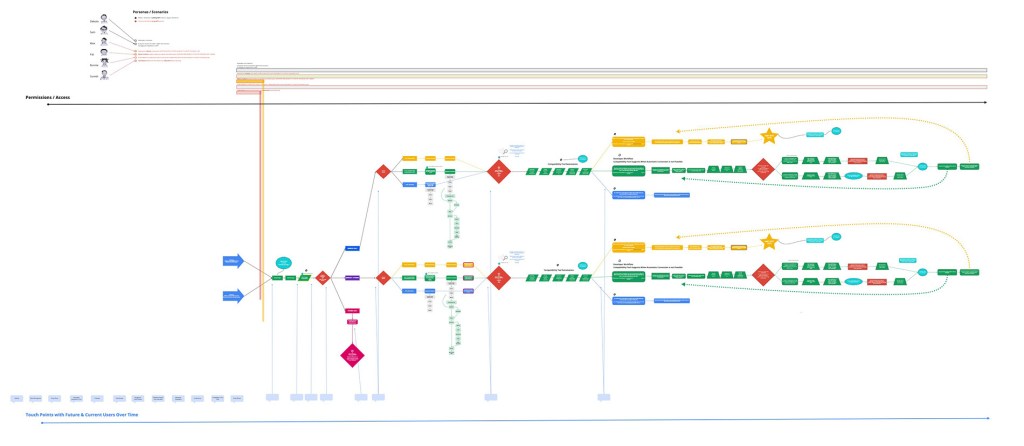 One of the most powerful functions of our work is to facilitate important conversations among engineers, agile teams, other designers, and stakeholders.
UX Design is not just UI or how things "look". We are working collaboratively to facilitate the work our teams are collectively working on together. You cannot do great UX work without deep collaboration across internal teams. UX is not a shiny deliverable. In addition to creating friction-free interactive experiences, great UX teams also work hard to improve customer experience (CX) through identification and successful communication of value propositions for improved conversion behavior throughout various scenarios and platforms. This is another aspect of some of the important collaboration that happens with internal teams like marketing teams, copywriters, UX writers, and UX analysts. My teams work both strategically and tactically. Conducting A/B tests while measuring metrics and implementing research is important too.
Evidence based decision making is one of the most valuable contributions we make for both a stakeholder's business and for usability or user's needs.
We need enough research to get the job done right.
Q: In your personal opinion, what is "the one big UX issue" you're seeing prevalent across the web industry at the moment? What should everyone rally behind and fix?
Great design should include accessibility, performance, and security. It's irresponsible to fall short with any of these 3 pillars. If it's not accessible, performant, and secure, it's not usable.
Q: What does WordPress do well with its approach to UX? What can it improve?
I think WordPress is great at empowering people to own their own content. That is some great UX!

WordPress needs the following written governance policies to be a healthy ecosystem:
Community Code of Conduct
Diversity and Inclusion Policy
Code of Ethics
Privacy Policy
Conflict of Interest Policy
Accessibility Policy
*There is some written governance for the community events and WordCamps, but not for the actual open-source project. We need to consider maintainers and contributors both sponsored and volunteers.
Q: Broadly speaking, how should web teams approach good UX research and the implementation of its findings?
To start, work with a small UX design team that has a proven track record. They can show (by example) the impact of this work. Bringing in a team to collaborate will teach your internal teams how to begin to maximize this work through project experience. That is how teams and companies can begin to raise their level of design maturity.
Successful organizations maximize the benefits of evidence based design decision making, it's great for both business and usability.
Q: At XWP, we have an Unleash budget. What cool thing have you bought/done through it in recent months?
Recently I traveled to Thailand to give a presentation at the WordCamp Asia conference, even though the conference was canceled due to coronavirus precautions, we were still able to go, unplug, and visit the ancient world, ruins, temples, shrines, and palaces. Unleash budget helped pay for my airfare and hotel in Bangkok. It was thrilling to fly from New York directly over the North Pole, although the 33 hours it took to return home were challenging.
Q: What's your work station like? Any tips for us other remote workers?
I have a large glass conference-like table for working collaboratively at, with two giant monitors. I also have a standing desk workstation, I need to use that more often! There's a lovely greyhound here, plenty of natural light, an entire wall with eraser board paint and sticky notes plus some colorful living room chairs. I'm extremely fortunate to have a wonderful studio and great remote teams to work with.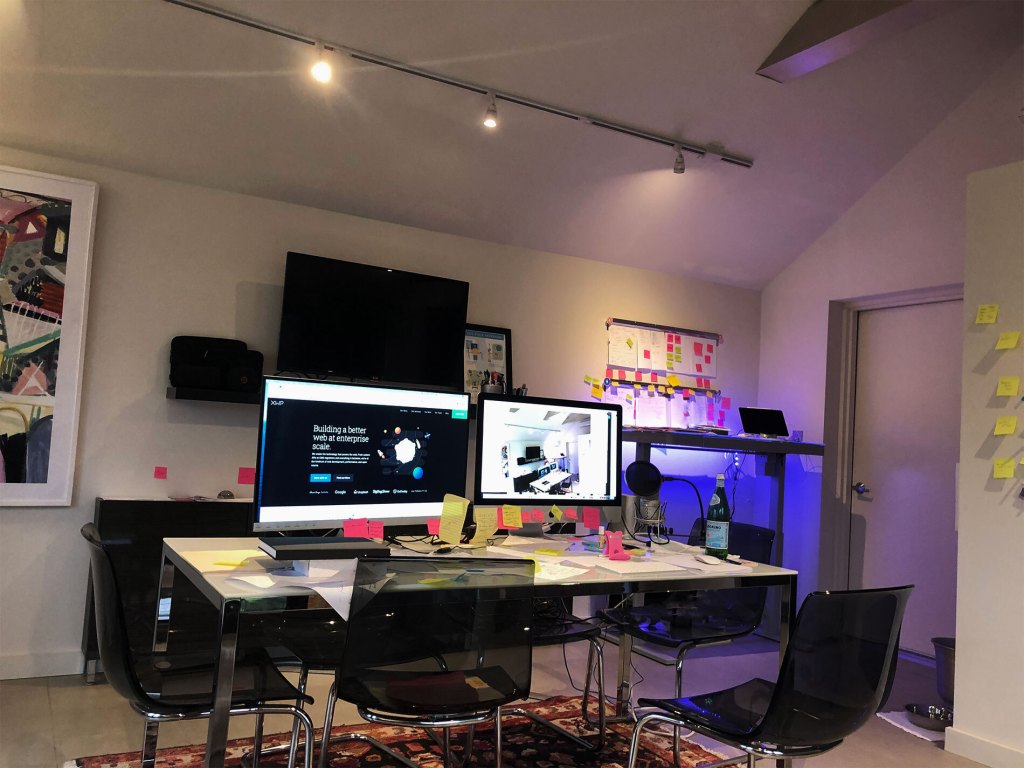 Q: What tunes are you listening to right now? What's on in the background while you work?
Birds chirping – I rarely put music on as I work super immersively and I am mildly dyslexic so it can be distracting for me. Although, I often blast out a couple of dance moves in the afternoon to some Talking Heads song or something to get me out of my seat and moving!
Q: Bots have gotten out of control and Captchas just aren't filtering them out. To prove humanity, WordPress Core contributions now require a video submission of your best celebrity impression. What do you do?
My best Elaine Benes from old Seinfeld episodes…